Pieter's Autumn Beetroot Soup
28th October 2011
... Comments
---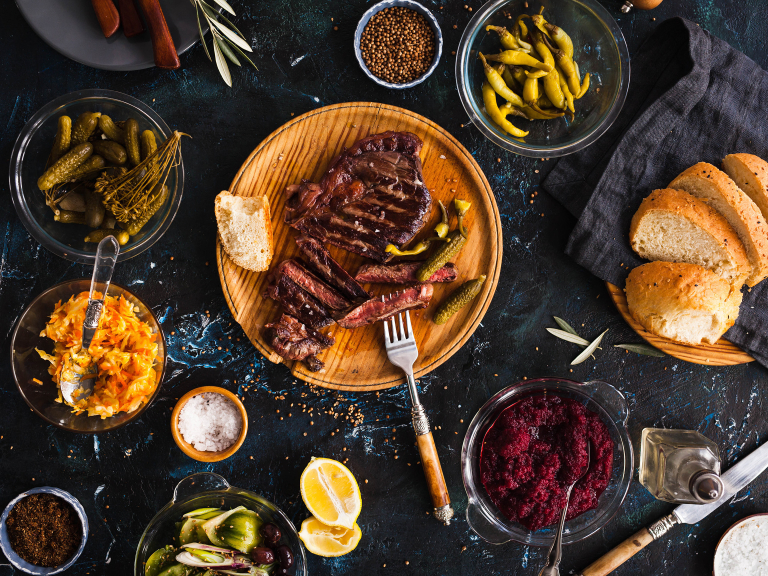 Pieter Van Zyl of The Chequers Inn is turning his thoughts to interesting recipes for seasonal vegetables. This week it's a delicious beetroot soup.
You will need: four large, scrubbed beetroots; 2 finely chopped onions; olive oil; a cup of dry white wine; 2 cups of vegetable stock; half a cup of plain yoghurt and salt and pepper to taste.
Tip: Don't cut the beetroot before cooking it - leave some stalk and roots on so that it doesn't bleed as it boils and you retin the colour and flavour.
Put the beetroot into salted cold water and bring to the boil. Cook until the beetroot is starting to soften - around 20 minutes or so depending on their size.
Allow the beetroots to cool in the liquid - it stops the skins from drying out. When they are cool remove the skins and dice.
Sauté the onions until they are soft and glossy, not brown. Add the wine and boil rapidly until reduced to about half the volume. Add the stock and the beetroot and season.Bring back to the boil and then simmer for 10 minutes.
Blitz your mixture in a blender or mixer so that it has a fairly rough texture. Stir in the yoghurt and serve. Drizzle olive oil over the top to taste.
Tip: For added flavour, drizzle with a pesto oil made by blending 60g fresh coriander, 100g cashew or pine nuts and 60-90ml olive oil.
Enjoy!
Try Pieter's delicious dishes at The Chequers Inn.