What's in the news for JAM Hair in Croydon this Autumn?
7th October 2013
... Comments
---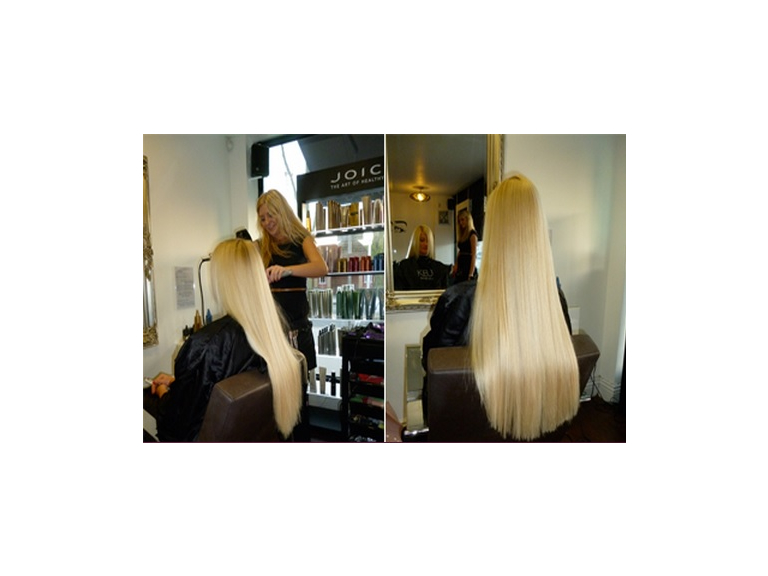 I have to admit the general rise in sogginess that's synonymous with the arrival of Autumn is depressing for more than one reason. Nobody likes grey, dreary days - and my hair like them even less than me! Drizzling autumn weather is a nightmare for hair, as all that extra moisture in the air means only one thing - frizz!
Jacqui Marola of JAM Hair tells us why she never steps outdoors without without a liberal spritz of Joico Style & Finish Humidity Blocker Finishing Spray.
Protecting your hair from the humidity that makes hair look limp and deflated, this volume deflating, this light hold finishing spray works by protecting each individual hair strand with an invisible barrier to help eliminate frizz. Perfect for curly or voluminous styles, Style & Finish Humidity Blocker Finishing Spray replicates the DNA of healthy hair to repair and prevent damage, whilst adding health, strength and natural shine. To check this out for yourself, come into the salon and ask for a taster spray to see if you like it!
Another product we're very proud to support in the salon is our choice of Keune So Pure permanent hair colour as our product of choice. As we all become more aware of the presence of chemicals in our choice of ingredients and products throughout our daily lives - we want to feel that as well as being unwilling to compromise our standards of quality and luxury, we want the products we choose to be sustainable and pure too.
That makes Keune So Pure permanent hair colour the obvious choice for us. Their exceptional range of 35 fashion and natural shades are 100% paraben and ammonia free... Come into the salon and try out the colour for yourself - you won't be disappointed.
So for the challenging winter months ahead, let JAM Hair relieve the pressure and take care of it all for you.