The holidays are coming...
14th November 2012
... Comments
---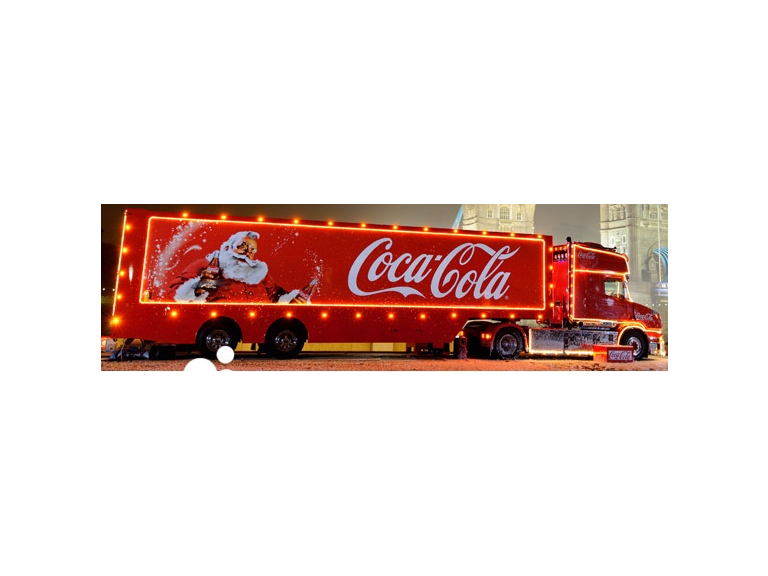 As soon as I see the Coca Cola advert on TV with the Coca Cola truck, I really know that Christmas is just around the corner. The 'Holidays are coming' advertising campaign is widely recognised for its famous jingle and for millions of people across the world it starts the unofficial countdown to Christmas.
And what better way to feel that festive spirit than to see the very truck in the flesh, so to speak.
So this Sunday, 18 November 2012, the only place to be is North End in Croydon where we get to see a little Christmas magic in our own community.
The iconic vehicles are currently travelling the length and breadth of the UK and Ireland, giving fans the chance to get up close and personal to the trucks on their home turf.
 Come and join us on Sunday when North End will be transformed into a snowy winter wonderland, complete with Christmas trees. Of course, to add fizz to the occasion, festive helpers will be handing out free Coca-Cola, Diet Coke and Coke Zero.
The Coca-Cola Christmas choir will also add to the atmosphere with their rendition of some seasonal classics.
Matthew Sims, Chief Executive of Croydon Business Improvement District said: "We are absolutely delighted to welcome the Coca-Cola truck to Croydon.
"With a wonderful five week programme of live events in Croydon Town Centre in addition to the Coca-Cola truck, festivities in Croydon this year will certainly be special for all to enjoy."