Local theatre is packing a punch with the punters!
6th March 2014
... Comments
---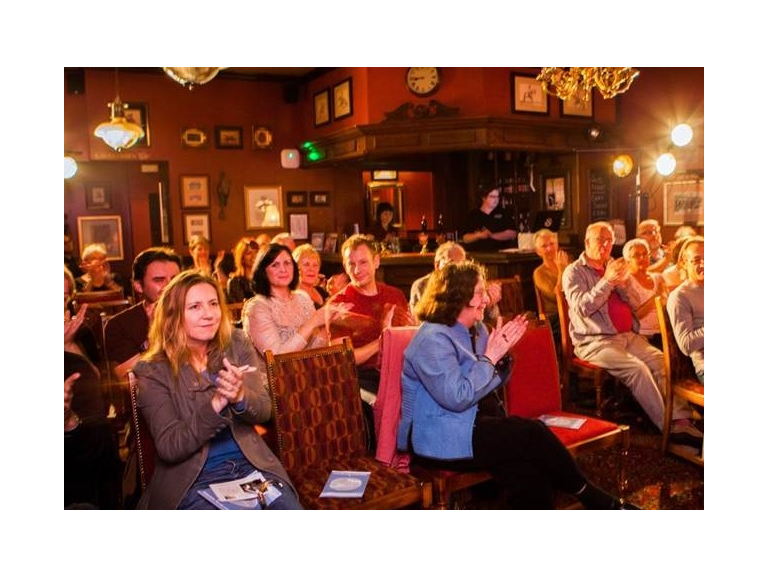 Back in September 2013 we told you about the exciting addition at the Spread Eagle in Croydon - the initial "dipping their toes" into the world of theatre. Delighted with the success, the theatre is now a fully fledged permanent addition to the fantastic venue, which means the local community can not only pop down to the pub just for a great pint, they can also take in the delights of the performing arts too!

So, a few months on, just how is it going?

The comments book speaks for itself, so much so that I'd go so far as to say it's a roaring success!

Just a small selection of the comments shows what a positive effect the theatre is having on the community - from "Really good, such a lovely initiative by the Spread Eagle. Will be back in February!" to "Miss the Warehouse but am glad (very glad) that someone in Croydon is putting in the effort to stage such delights - please keep it up" and putting it even more simply "Totes amaze!!!". The bottom line is that people are truly engaging with the shows at the Spread Eagle as it goes from strength to strength.

The Spread Eagle is the perfect place to take in a little theatre production. An intimate venue with 50 seats, it's an opportunity to get up close and personal, you can almost feel like you're a part of the production. And there's so much coming up, with some well known names too, that we don't know where to start!
Robin, manager at the Spread Eagle says "It has been a big job putting in all the work for the theatre but once you see the shows, and hear peoples comments it makes you know it was all worth it, and we are glad so many people have got to enjoy it".
Click here to view the forthcoming shows - and get in quick as many are almost sold out!

And the icing on the cake is that while you're there you could check out the new craft lager that's about to launch at the Spread Eagle. Enter Frontier, a new flavoursome and complex beer that will satisfy the lager drinkers who are looking for something more. Brewed by a passionate brewing team that are renowned for exploring the territories of taste, Frontier pushes the boundaries and delivers a unique taste.

What more could you lager lovers want?! Launching today at the Spread Eagle, we're sure Frontier will prove a great addition to the Spread Eagle's repertoire.
Read all about Frontier in Fullers' press release here.
So get booking and make sure you give Frontier a try too.