Croydon Bank, Handelsbanken is opening its 100th British branch
27th May 2011
... Comments
---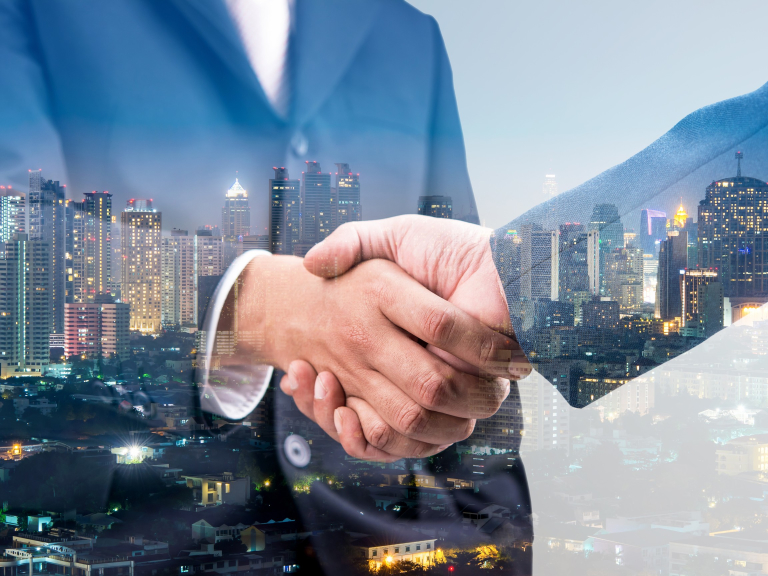 With over 700 branches in 22 countries, Handelsbanken has built its success around a unique combination of decentralisation, customer satisfaction, and prudent financial management. An independent survey of British bank customers* has ranked Handelsbanken number one for satisfaction and loyalty among both business and personal customers for the second year running.  This is a position the Bank has enjoyed in Sweden since surveys began in 1989.
Hazel Hellier, branch manager of the Croydon branch, said "Core to our growth has been satisfied customers and a preference for what is often referred to as "traditional banking". For us it's nothing new, the Bank has been run on the same principle of decentralisation for the last 40 years. My team makes their own case-by-case assessments and are empowered to make decisions here at the branch, from corporate credit lines to tailored saving and borrowing rates, and are able to serve our customers locally, without customers having to refer to call centres.   We know our people and patch best, with head office there to support us. We always take a long-term view, investing time with our customers and focus on the needs of the individual and not on the sale of specific products."
Despite the continuing economic downturn, Handelsbanken last year announced the opening of a record 27 UK branches, leading to the establishment of a third Regional Head Office in Birmingham to support further expansion in Great Britain, its fastest growing market.
Speaking ahead of a series of regional events to celebrate the 100th branchopening, Anders Bouvin, Chief Executive of Handelsbanken in the UK said: "This milestone has been reached thanks to the confidence that our customers have shown and by us sticking to our knitting, offering traditional community banking based on close personal relationships with customers. Our belief in entrusting local decisions to experienced local staff has seen us grow rapidly, both in scale and reputation, throughout the economic slump. Although we don't set out with specific targets, we're well on course for another record year of expansion in Britain, as more and more customers appreciate our way of local banking."   
Handelsbanken is hosting a series of events in London, Birmingham and Manchester to mark the 100th branch milestone across the Bank's operating regions. The city centre events will bring together customers, staff and professional friends from each region, invited by local branch managers to share their views and experiences and discuss the factors behind the Bank's growing popularity in Great Britain.