Changing a car tyre... could you do it yourself?!
11th April 2016
... Comments
---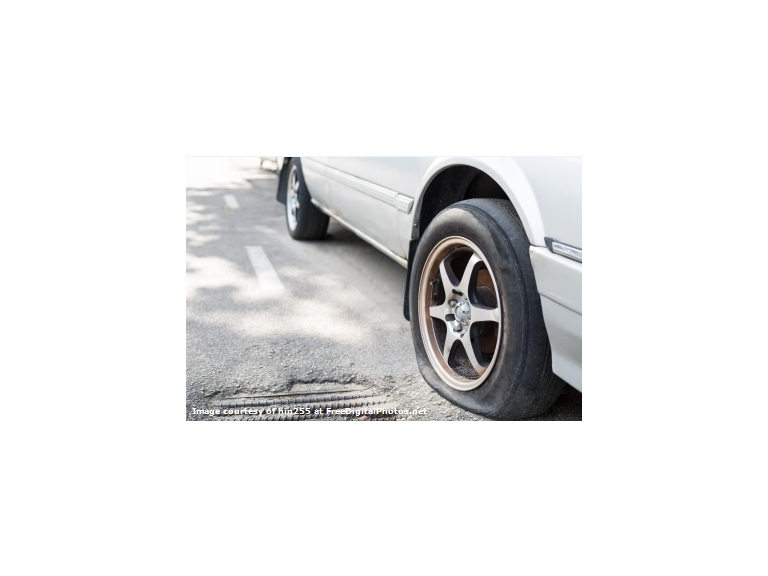 I think it's pretty much one of those standard reactions when you see that poor person on the side of the road with a flat tyre, scratching their head - and we all think "thank goodness that's not me!"
But what if it was? Would you know how to change your flat tyre yourself? Apparently almost half of us Brits wouldn't know where to start - and we should! 

So if you're one of those people, then McCarthy Cars are happy to share their guide on what you should do.

The most important thing is to ensure you have everything you need to do the job properly, and you need to carry all the right tools with you in the car.

Those tools are:
 - The Car Handbook
 - A Spare Wheel
 - Car Jack
 - Wheel Nut Wrench
 - One or More Wheel Chocks
 - Torch and Reflective Jacket (if it's dark)
These tools will mean you can do the job properly.

First of all, make sure you stop your car in a safe place. 
Even if the tyre has gone flat in an inconvenient place, it's best not to stop there but to drive slowly on the flat until there's a safe place to pull over. A quieter road is best - if you're on the motorway then please bear in mind that a hard shoulder is not a safe place to change a tyre.

Once you're in a safe place you'll need to jack the car high enough off the ground that the wheel is no longer touching the ground. Check the car manual for details on where to place the jack specifically for your car.
Now you can remove the nuts and bolts - we's advise leaving the top one till the end so that it's possible to use both hands to take the wheel off.

Remove the wheel.

Get your spare tyre and line it up with the relevant holes on your car and slide it in place. Now replace the lug nuts by hand, starting with the top one first and secure the wheel before removing the jack.

Work in a diagonal sequence to then tighten up the bolts.

McCarthy Cars recommend driving straight to a garage to double check your tyre pressure. You should aim to get the tyre properly replaced as soon as possible to make sure you're completely safe on the road.