And the winner in Croydon is....
2nd February 2017
... Comments
---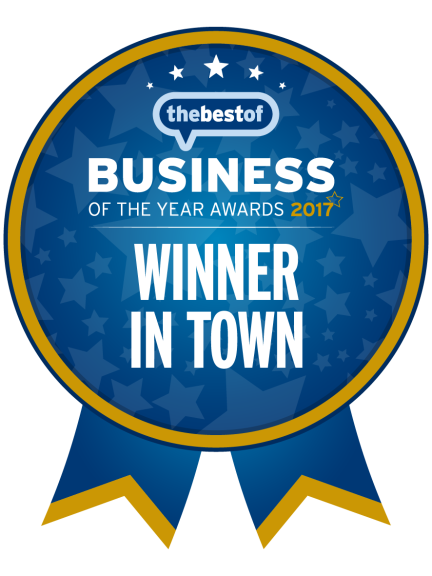 The bestof Croydon has announced the winner of the Croydon Business of the Year 2017 Awards. Used car dealer McCarthy Cars received 124 reviews during the campaign, to win the coveted accolade of Croydon Business of the Year 2017. 
The Business of the Year Awards is organised by thebestof, a marketing organisation committed to raising the profile of local, independent, recommended businesses serving Croydon and the surrounding area.  
During the campaign, local people were asked to show their support for their favourite business by submitting a review of the service they had received. At a national level over 37,000 verified reviews were left for those businesses who had qualified to take part in the Awards.  The Awards operate at a national and local level with a UK Business of the Year, Category Business of the Year and Town Business of the Year. 
At a national level McCarthy Cars also came third in the Used Car Dealers category - a fantastic achievement - beating off some stiff competition from businesses across the country. 
The bestof will be hosting a Celebration Ball on 28th April at The St Johns Hotel, in the Midlands, to celebrate the success of the Award winners. 
Thebestof Croydon comments, "We are incredibly proud of McCarthy Cars' achievement in the Business of the Year Awards.  They received some fantastic reviews from local people using their services.
McCarthy Cars is a very worthy winner. The number and quality of the reviews they received are a real testament to their ongoing commitment to deliver excellent service and a positive customer experience. On behalf of McCarthy Cars I would like to thank every single person who took the time to leave a review. By doing so they publicly acknowledged the contribution that they make to our local economy."   
The final word goes to Amanda, from McCarthy Cars, "We are delighted to have won Croydon Business of the Year Awards 2017, it is an honour to be recognised for the job that we do.  We have loved receiving the reviews and reading what our customers think of us!  It's been a very motivating and positive experience for everyone associated with the business." 
For more information about the bestof Croydon Business of the Year Awards 2017 please call 0121 765 5559 or email croydon.admin@thebestof.co.uk. 
thebestof is a national network, with each area owned independently by a local person. It is dedicated to supporting businesses, helping them to grow, survive and prosper. It provides the community with a place to find trusted local businesses, events and offers.  
Michelle Downey, Head Of thebestof, who launched the Business of the Year Awards 2017 from the company's headquarters in Solihull, is available to provide more information on the campaign via an interview, please call 0121 765 5559.