A day in the life of Farleigh Golf Club!
Farleigh Golf Club on the outskirts of Croydon really is a smorgasbord of activities - and we love what they do!
Just over the last few months there's been an array of fabulous events and fun going on, and it's not ending any time soon.
Of course, the golf goes without saying - it's a golf club of course! The club held the annual golf championships earlier this month, which is always a well attended and popular event for club members.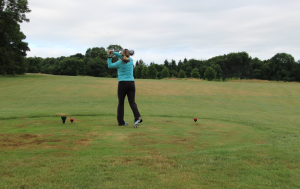 And you don't need to be a seasoned golfing professional to enjoy the sport at Farleigh. They ran a Balls and Bubbles event for anyone to attend, including absolute beginners, where you could try out the game of golf and then reward your effort with a glass of fizz afterwards! It's proven to be such a hit that there's another couple coming up throughout the summer too - one on the 30th July and another on the 18th August - so if that sounds like your bag then click here for more info and head down there for a fun Friday evening. 
But outside of the golf, Farleigh has built a firm reputation as a venue for all sorts of celebrations and special occasions. With those facilities and amazing views across to London we can see why.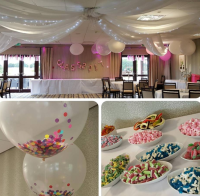 We're right in the middle of prom season and Farleigh already has a number of prom events for local schools under its belt. The function rooms are decked out to impress and the location proves a success for young and old alike.
It's the perfect venue for people to let their hair down and enjoy a great night out.
There's plenty more to come too.
You could get your youngsters glued to the game by signing up to golf coaching at Farleigh over the summer holidays. And it really is a venue that has taken the wedding world by storm with popular summer dates booked up well in advance. To see just how impressive it is all set up for a wedding, you really should head down to their wedding open evenings in September and October where you'll get a taste of everything that there is on offer.
And dining at Farleigh is pretty special too. The restaurant, Nineteen, not only serves breakfast fayre including bacon baps and even a full English, but it also has burgers, salads and sandwiches on the menu throughout the day. One of my absolute favourites is the afternoon tea, which is such a treat with sandwiches, pastries and cakes galore. You really need to make a trip for their Sunday lunch too, it's a feast for all the family.
So congratulations to Farleigh on their recent 20 year anniversary celebration - here's to a fabulous summer to come and another cracking 20 years!