A Complete Guide to the Best Places to Watch the New Year's Eve Fireworks in London
19th September 2017
... Comments
---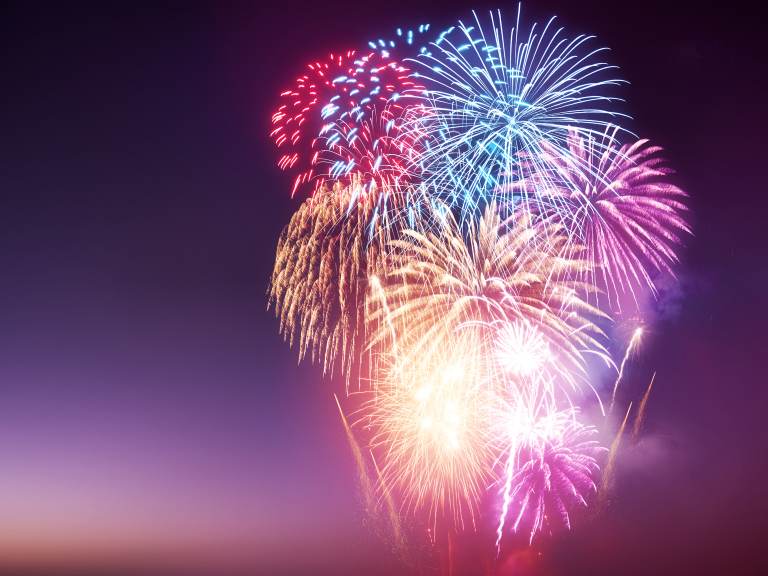 The city skyline is lit with thousands of lights of different hue and colour, and the variety of the fireworks make this a spectacle worth watching. You can get the best view of the fireworks from various places in the city of London. Some of the places are paid while other are free of cost, but you must make sure that you reach the place at the earliest to ensure that you have a good position for viewing the fireworks. Here are some tips and the places which you can opt for seeing the fireworks of London. The best place to watch the New Year's Eve fireworks in London are provided here.
The tradition
Since the London Olympics when spectacular fireworks were put up on the New Year's Eve 2011, this has become a staple in the city ever since. Every year since then thousands of people from all over the city go to central London and wait for hours to view this colourful display near the London eye. In fact, the New Years Eve celebration has enough fireworks to last an hour but is crammed into a ten minute long but spectacular bonanza. The firework is best viewed from certain points of central London.
The Victorian embankment, Westminster Bridge, Waterloo Bridge and the south bank are the best locations from where you can get the full view of the firework. However, these places experience a lot of overcrowding on this particular day and to prevent that, a ticket system has been created and the ticket has been limited to 100,000 per year in this area since 2014. The tickets are 10 pounds per head, and you must buy them at the earliest to ensure that you can get it. The tickets are entirely sold out every year by the end of August or first week of September. It is important to ensure that you have your photo ID with you along with your ticket when you go for the tour.
Things to be taken note of
Since the crowd is overwhelming, the security of the place is also very high, and there are bag searches and other necessary security checks which are being conducted. To keep your hassle minimum, carry the minimum baggage possible along with you to the spot. Arriving early is important to secure the best place for yourself. You can bring photography equipment but at your own risks since the crowd is often too much to extract anything from your photography kit at the time. Do not forget to carry the tickets with you to avoid trouble with entry and last but not the least; it is the New Years Eve so prevent any act that can lead to an unpleasant situation.