A Close Look at the Personal and Professional Uses of Voice Recorder - Types and Benefits
30th October 2018
... Comments
---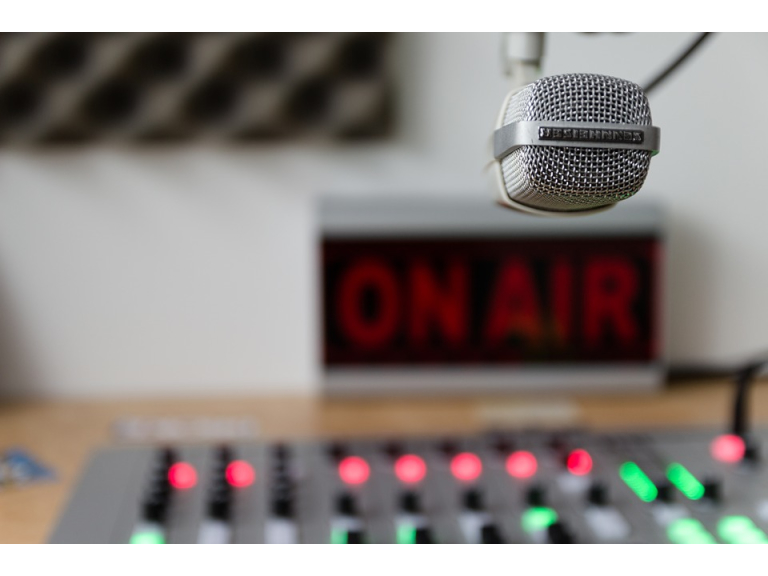 With advancement in technology taking place within the recording industry, online voice recorders have taken over the analog voice recording methods. Those devices were bulky as well as possible to only work with a stationed machine which was not portable. Ever since the invention of online voice recorders, things have become simpler. It has replaced those ancient analog dictation machines and is mainly used in different applications, and this includes both professional and personal.
Personal and Professional Uses of Online Voice Recorders
With the commencement of tablets and other forms of digital portable devices knowing how it compares with various other recording devices is crucial. Recordings in pen and paper are acceptable in some situations, but there are incidences where online voice recorders will be an ideal choice for recording responses, notes or thoughts. Such recorders are portable and compact which allows for different applications both professional and personal. Take a look at the recommended uses of online voice recorders,
 These recorders can be used for dictating letters or notes transcribe later. The business experts will help to save time via recording specific memos and notes that can be transcribed later on for use in files and hard copies. Similarly, medical professionals will help to record the data of the patients for probable treatment solutions. 
Online voice recorders are also used in legal and business recordings. Conferences and meetings and also judicial proceedings will all benefit from such recorders.
Journalists and writers find it vital to record situations and ideas which they can use in their professions later on.
College and university students too can benefit from such recorders. If a student cannot attend a class, such recorders can help in recording the lecture that can be accessed by the student later for vital data.
Benefits in Abundance
Such recorders can offer an array of perks. As a noteworthy improvement over that of non-digital technology, online voice recorders will offer these benefits namely,
You will not require any media for recording voice. An online voice recorder is capable of storing the file via its own or the removable memory cards.
You can expand the memory with an additional memory card.
As the files are online or digital you can store, edit or replay these for use in the future as long as it is needed.
Online voice recorders will serve as an MP3 player as well with higher memory capacity, enhanced sound quality and is flexible enough to upload and utilize in audio devices.
In fact, with such perks on board, indeed it is vital to get in touch with a company that specializes in such recorder services. To know more visit Spycentre.com
Discover the Different Types
All said about the different uses and types of online voice recorders now take a look at the different types,
SpeakPipe- This is an excellent tool which will enable the user to send their spoken messages. This tool can record audio but is not an ultimate choice to manage an online recording. Although it offers a recorder online for free yet its focus rests on the embedded recording tool. This means the user should have a blog or website for using this recording tool. The whole recording process, in addition, will need to create an account that can be time-consuming.
Clyp- This is a digital recorder that comes for free that allows the user in recording audio from their phone or computer via their mobile apps. Akin to most other recorders, it is simple to use. Instead, it has been discovered that this tool is much simpler to use than others because all you require to do is click on the record button to start the process of recording. Because the user does not need an account, they can right away begin with the recording devoid of wasting time to sign up for the account. Just as SpeakPipe, this tool also comes with an embedded player and recorder. This voice recorder will allow the user to directly upload the audio files which are good when one needs to share the audio easily. The quality of the recording will be top notch while the upload/recording process in its entirety will be top notch. Most importantly it comes with a good management system both for the recordings and uploads.
OnlineVoiceRecorder.com- It is an excellent free option and a straightforward recorder. This tool comes with a series of extra settings such as cropping and microphone adjustment for the recording. It is a wonderful addition to this simple product. This, unfortunately, is a recorder that is flash-based which will not work on a couple of mobile handsets. Also, it does not possess a mobile application, and this means the recording can be done only with a PC. All in all, its audio quality is pretty decent.
Vocaroo- This provides a recording interface that is minimal, and there are no choices apart from recording audio and uploading it. This again is a recorder that is flash-based and will work on a couple of phones only. The site is hassle-free to use.
Chirbit- This is an excellent online voice recorder which is simple to use. The recording quality is average and will enable the user in sharing their recordings on the platform of social media. It is indeed an excellent feature. For using this recorder, the user needs to open an account, and they are sure to enjoy a better recording, improved uploading and above all a satisfactory sharing experience.
To wrap up, one's decision of which online voice recorder is ideal for them must rest on the needs of their business, the equipment they have at their disposal as well as the time they have for that initial setup. Though each variety has its benefits, only the user can decide which recorder will suit their organization. No matter the type selected they will be surprised at how productive as well as finely documented their meetings will be through the right online voice recorder.