A Checklist of Quick Plumbing Tips, Mistakes and Fixes
18th October 2018
... Comments
---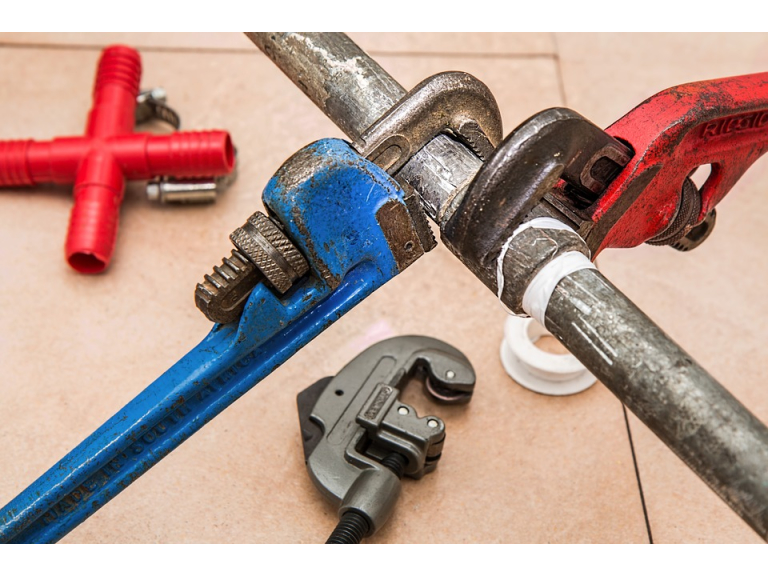 One of the most commonly and frequently required services by homeowners and commercial building owners are plumbing services. Whether your bathroom's sewer system has clogged, or your kitchen's drainage system gets choked, whether your building's sewer system needs cleaning or whether you require to install water softener in your house, in today's highly competitive world, you can find professional and experienced plumbers right at your doorstep within hours of requesting service.
Plumbing in the simplest terms is all about the transportation of fluids to a range of applications with the aid of tanks, valves, pumps, and other equipment. Water heating and cooling, waste removal, drain cleaning, water pipe installation and repairs, trenchless water lining, sewer system cleaning, hydro-jetting services, leaking pipes, frozen pipes, plumbing video camera inspection, backflow prevention, sump pipes, tunnel drain replacement, water softenerinstallation, repair and maintenance, and plumbing system maintenance are some of the many services offered by plumbing and related services companies. Advanced plumbing is one such name in the plumbing industry that provides a wide array of services. You can reach out to them at https://www.advancedplumbing.ca/.
It's a nightmare to wake up to find a flooded floor or flooded kitchen sink! Ignoring petty issues can often lead to larger concerns. Hence, it is always better to remain alert to any plumbing loophole to avert disasters. Note below a few plumbing tips:
Know the materials that the pipe fixture in your home is made up of: If you don't have any idea about what the pipes and fixtures in your home are made up of, it is recommended to ask a plumber to conduct an inspection. Depending on the materials, the life expectancy of the pipes varies. Say a PVC pipe lasts for anywhere between 25-40 years, whereas copper pipes would last for some 70-80 years. Brass or cast-iron pipes would last more about 100 plus years. Other important factors are the maintenance and quality of water. Proper support can improve the life of your plumbing systems, and hard water can prove to be damaging for the water pipes and drainage systems.
Do not hurry up a plumbing job: However busy you might be in your daily life or in case you are hosting guests, do not rush with a plumbing job. You might have to catch a flight, or you might be getting late to work, do not forget to re-check if your water tap and the gas switch is turned off or the water heater or cooler is switched off. A little care can save you from a disastrous situation.
Stay alert of rust: If at all you notice the water in your tub is yellow or brownish or any trace of rust anywhere on the pipes, tanks, taps, etc. it is time for you to replace them. Rust can gradually eat up the area where it develops leading to damages. Rust generally develops in poor maintenance conditions or in case you have been out for too long and failed to take care of dormant water in pipes.
Also, if your pipes are made up of lead or polybutylene, it is recommended to replace them. Lead pipes can leach harmful lead into drinking water and polybutylene, a cheaper material, often result in unexpected breakages.
Mismatched Pipes: This is a common mistake, especially in cases of D-I-Y plumbing. One should never take the size and material of the pipes for granted. When you are trying to fit two pipes, ensure that they are of the right dimensions, the sealant that you use is appropriate and strong enough to hold the two pipes and that the materials of the two tubes do not react with each other. A pipeline of galvanized metal and a copper pipe doesn't fit with each other as they tend to chemically react, resulting in quick corrosions and hence, leaks.
Keep a constant check for corrosion: In case you are planning to remodel or renovate your house or sections of your home, get an inspection done by the plumber. It can help you know if any plumbing repairs or maintenance services are required. Also, be on lookout for signs that point towards a repair or replacement. Flaking, stains, discoloration, dimpling and leaks are some of the strong indicators that one must not ignore. They often predict that a larger problem might be waiting. Hence, get inspections conducted by professionals on a regular basis and also, keep a regular check yourself. 
Keep a close eye on water bills and be responsible: If you are experiencing an unusual upsurge in your water bills, this might indicate to an undetected leak somewhere in the plumbing systems. If water is pooling around fixtures, this again shows leaks. Also, in the case of garbage dumping, be responsible enough not to dispose of too much of anything in one go. If you have a lot of kitchen leftovers, consider starting a compost pile. Know which trash to dump where.
Get your electric hot water tank and gas insulated. Ensure that the thermostats remain uncovered.
Consider replacing water heaters every 7-8 years.
Drain a quarter tank amount of water every third month to get rid of sediments that get deposited. Deposits can prevent heat transfer and interrupt with water heater efficiency.
Biodegradable soaps can aid in water conservation.
Repair a leaky toilet as it can demand 40% more water consumption than usual.
In case of clogged toilets, wait for a few hours and then flush it. Many times, this little trick suffices.
For smaller bathrooms, corner toilets save space.
For dripping faucets, internal seats, washers or faucets cartridges are often responsible. Keep a check.
Avoid putting rice, pasta, beans or bones in the garbage disposal. They are one of the major factors responsible for clogging drains.
A clog can often be cleared by flushing hot or boiling water. Often, adding dish soap does the wonder.
These little tips and fixes can ensure a peaceful sleep in the nights and carefree days at work.