Experience Glassblowing With LoCo Glass
4th December 2012
... Comments
---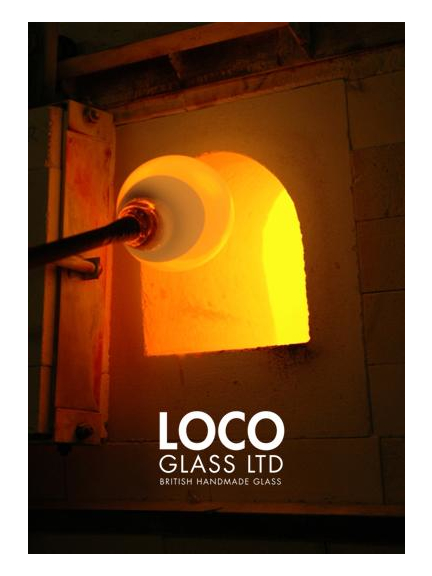 This Christmas we at LoCo Glass would like to give our customers the chance to purchase a very special gift, something unique, an experience that the recipient will look forward to, enjoy and remember for a long time.
From the 1st of December we will be offering a limited number of ten Exclusive Glassblowing Packages.
There will be just nine vouchers available to purchase from the studio at a cost of £120 each. As an extra Christmas gift to all our customers who spend £20 or over we have reserved the one remaining voucher as the prize in our Christmas Prize Draw
To include the following:
          - A behind the scenes tour of the studio
          - Design consultation
          - 30 Min hands on tutorial in the Glassmaking bench
          - Coffee/ tea and cake in the New Brewery Arts Cafe
          - Your handmade item ground, polished and hand etched with a message,                      name and or date of your choice
The duration of the session will be approximately 1 hour and will take place in the LOCO Glass Studio on a mutually convenient day in January or February 2013.
This exciting Glassblowing Package is a rare opportunity to experience glassblowing first hand with one to one direction from a professional Glassblower in our fully equipped Glass Studio.