ANN EDWARDS SCHOOL SET UP MEMORIAL FUND FOR HEADMASTER STEPHEN RICHARDSON
5th March 2014
... Comments
---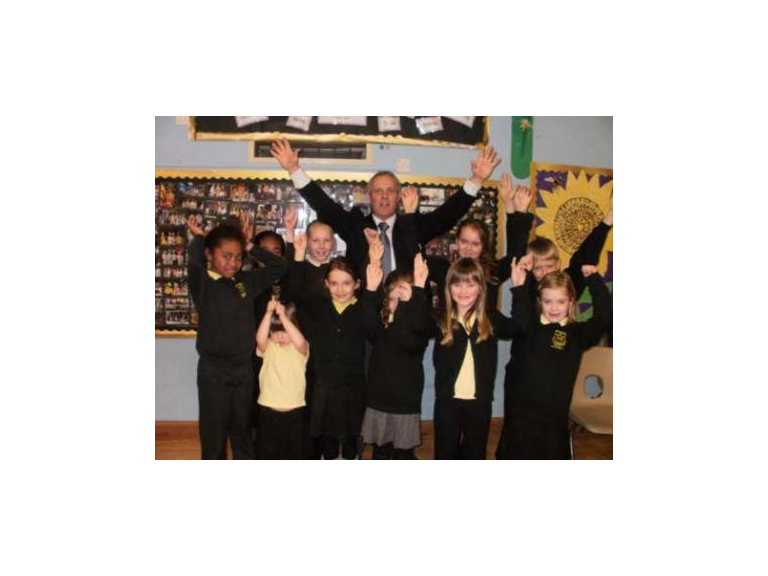 Following the tragic loss of Headmaster Stephen Richardson in January, Ann Edwards Primary School has set up a fund in his memory. It was clear that people both in the school and the wider community wanted to contribute in some way to providing a lasting tribute to a head teacher who made such a big impact on the school and everyone associated with it.
Mr Richardson had often spoke of his wish to add a pirate ship climbing frame to the schools outdoor play facilities which would be accessible to all of the pupils and would greatly enhance their school experience.
The school has set up the 'Mr Richardson Memorial Fund' with the aim of raising the money for the project. The cost is expected to be in excess of £10,000. The PTA is managing the fund and will be working hard to reach the target before the end of the school year so that it can be opened before the Year 6 pupils leave for Secondary School. Despite the tight deadline, the school and community is excited and eager to see this project succeed.
Acting Headmistress Emily Chapman said 'Stephen was adored by the pupils and parents, both past and present, as well as being well respected by all who worked with him. We hope this pirate ship will be a fitting tribute to this fun-loving Head Teacher, who may be gone but will never be forgotten.''
The School was founded nearly 200 years ago and continues to be the heart of the community. Local people and businesses are encouraged to kindly donate to the fund and we would welcome any donations from businesses or the local community, or offers of help to raise funds.  
For details of how to donate or to help with fundraising please contact Claire Watson on 07764 198696 or email clw2810@yahoo.co.uk