Ann Edwards School Mourns The Loss Of Its Much Loved Head Teacher
27th January 2014
... Comments
---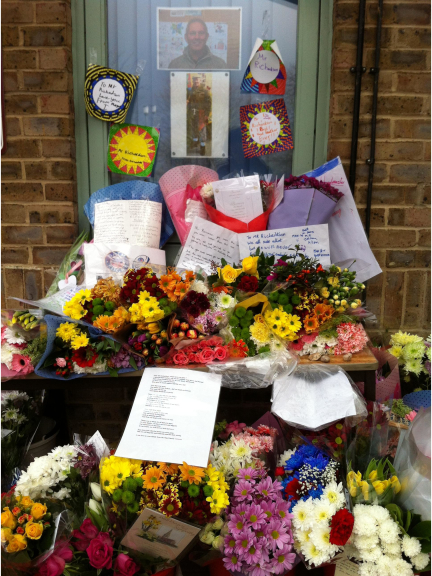 Over the weekend, the staff, pupils, parents and governors at Ann Edwards School in South Cerney, head of the sad death of their Headmaster Stephen Richardson.  He was well loved and will be very sorely missed. Tragically he suffered a heart attack on Friday after school and passed away on Saturday morning. Parents were informed on Saturday afternoon.
Stephen Richardson was very much a 'hands on' headmaster, who knew all the pupils (and many of their parents) well.  As a parent of a child in reception at Ann Edwards, I saw him every day in the playground, both at morning drop off and afternoon pick up, where he chatted to parents and children with his friendly, approachable and gentle manner.  
The school was open today, following an early morning meeting of the teachers and governors, and the childrens day began with a full assembly in which the situation was explained to them with the support of the vicar of South Cerneys All Hallows Church.  Bereavement councellors have also been on hand to help the children express their emotions. Many of the children and parents have left flowers, poems and notes at the school, expressing how much they cared for their Headmaster. 
At this stage, Deputy Head Teacher Emily Chapman will be the Acting Head Teacher. 
This is a dreadfully sad time for everyone at the school and our thoughts are with them as well as Stephens wife and sons.