Work starts on long awaited play areas at Cannock Stadium
13th March 2015
... Comments
---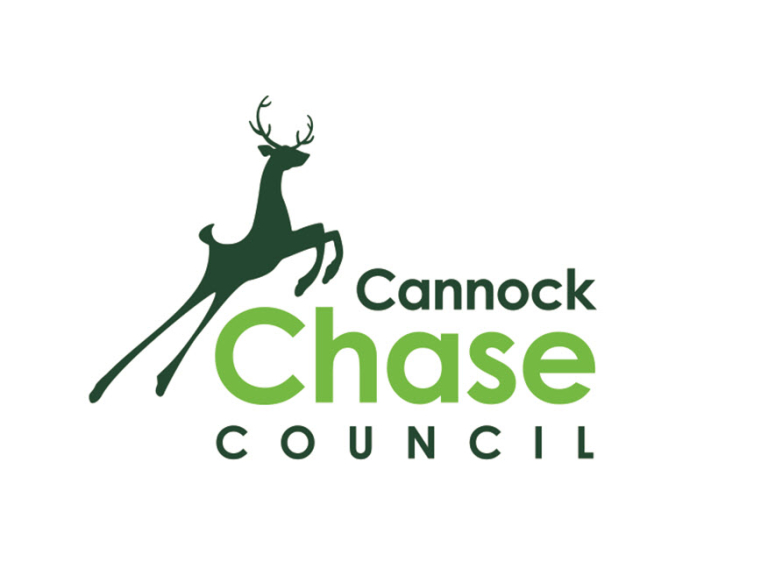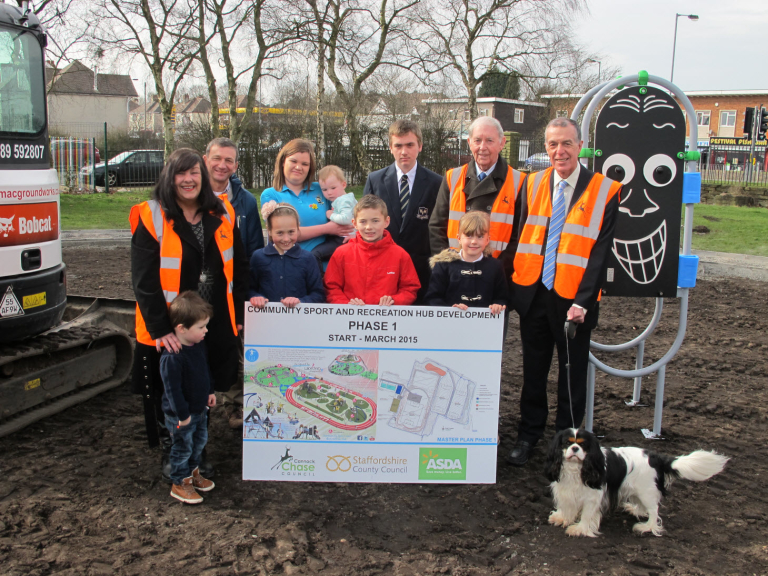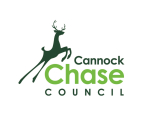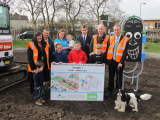 Representatives from local schools who took part in the consultation of the play area were invited to see the work start.
The latest consultation with local schools took place in January and ideas and views from the children were taken on board by Wicksteed and incorporated into the design of the play area.
The new play area for toddlers and juniors is part of phase one of the project, a £1.3M investment, which will also include a multi-use games area, an adventure play area, a mountain bike trail, illuminated pathways and cycle trails, car parking, community allotments and the provision of trim trail exercise equipment.  The design of the play area also incorporates the mining history of the area and the previous history of the athletics track.
CouncillorChristine Mitchell, Portfolio Leader for Culture and Sport said "I am delighted to see the contractors on site and work well underway for the play area.  The design is fantastic and it's great that the contractors have incorporated the children's ideas into the design as it will be them using the play area after all. 
I look forward to seeing the finished result and don't forget this is only the first part of phase one of the development, so lots more improvements to come."
Work on the play area is set to be complete by the end of April.