Windows 7 and Office 2010 End of Life – What does this mean?
11th July 2019
... Comments
---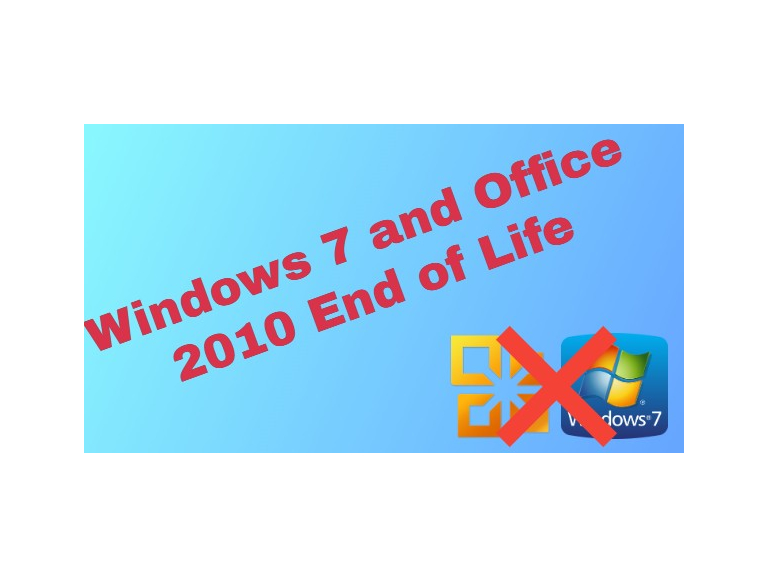 You've probably heard that Microsoft is ending support for several popular products in January 2020, including Windows 7. As of May 2019, around 33% of users on the Internet were still using Windows 7.
 
Windows 7 isn't the only product Microsoft is stopping support for. Are you relying on Office 2010 (Word, Outlook, Excel, etc)? Microsoft is also ending support for that too.
 
What does End of Life mean?
What does end of life mean for you? Well when you buy a product from Microsoft, they provide mainstream support which includes:
Security patches
Design changes or new features
Complimentary support
Microsoft provides mainstream support for five years after they've launched a new product. After the five years, the product goes into extended support. This basically means they will only provide security patches until it becomes end of life.
 
You maybe thinking, well we don't need new design changes or features and we've never had to rely on Microsoft for support, so what's the big deal? Without ongoing security support and patches, you run the risk of a cyber attack.
 
What does a Cyber Attack look like?
Once hackers have gotten inside your systems, they may install malicious software to take over your system, and could potentially take control of your computers until you pay a ransom, or even steal important data without you knowing.
 
Take for instance, the WannaCry attack back in 2017. It infected more than 230,000 computers in 150 countries. The hackers demanded $300 ransom per computer.
 
What choices do you have?
Firstly, you could ignore the threat and hope it doesn't affect you, however, we seriously do not recommend this. The second approach is to upgrade your systems to the latest versions such as Windows 10 and Office 2019.
 
Microsoft regularly updates Windows 10 with new features, including security updates. The increased operating speed and functionality will also increase productivity. Also upgrading to Office 365 also improve collaboration, along with productivity too.

Migrating your data to new systems, quickly, efficiently and most importantly securely, takes time and know how. Call us on 01543 889 444 and let us handle your upgrade.