Locations, locations, locations at Cannock Museum
11th January 2011
... Comments
---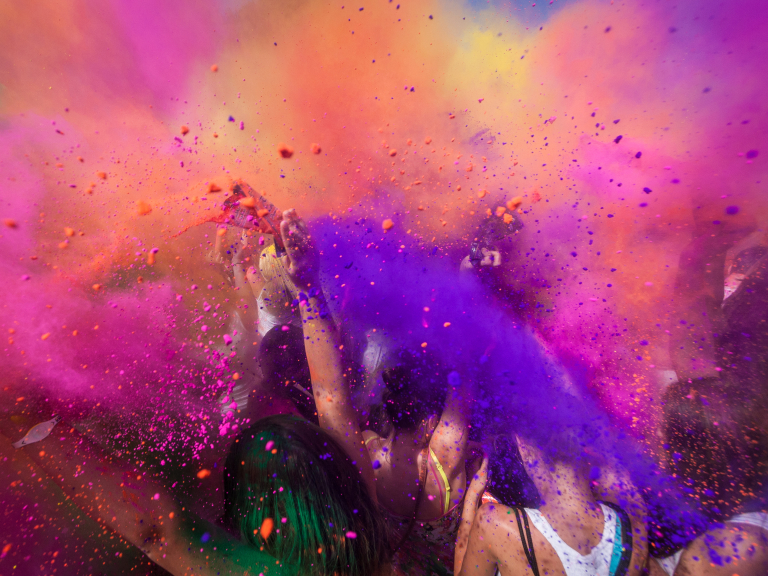 'Locations' features new work by a trio of artists – Olwen Holland, Wendy Brown and Margaret Anderton – who are known collectively as EYES. The artists' work includes photography, paintings and mixed media, but all focusing on the theme of 'place'.
Independent artist-photographer Margaret Anderton said: "In my works, the images of the foundations of an unknown building invite the viewer to consider their relationship with a sense of place. The photographs were taken of the same building, and within minutes of one another, yet their abstract nature creates a sense of displacement and unease."
Lichfield-based Wendy Brown takes the theme to a more unusual level. She said: "My work in this exhibition forms part of a project exploring how the physical characteristics of sheep are uniquely influenced by the geography, geology and climate of the landscape and regions in which they are found. Through the use of a variety of media and approaches, I am endeavouring to make explicit my belief that sheep demonstrate a sense of place through every characteristic of their appearance and temperament."
Olwen Holland studied art and photography at Lichfield College and is now studying for a photography MA in London. Her photographs in the exhibition focus on a Buddhist temple in India. She said: "The work is primarily about 'place' and the layering of the mental space of the Buddhist temple and the still very visible physical space of the English Victorian house and garden."
The exhibition is at the Museum of Cannock Chase – in Valley Road, Hednesford – until 25th February. The museum is currently open Monday to Friday between 9am and 4pm. Call 01543 877666 for more information.
Information courtesy of Jamie Summerfield.