Local and Loved Awards 2014 - Cannock's Most Loved
28th February 2014
... Comments
---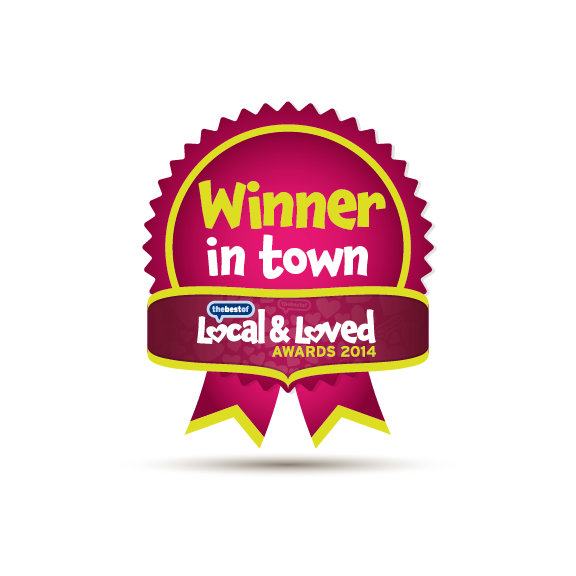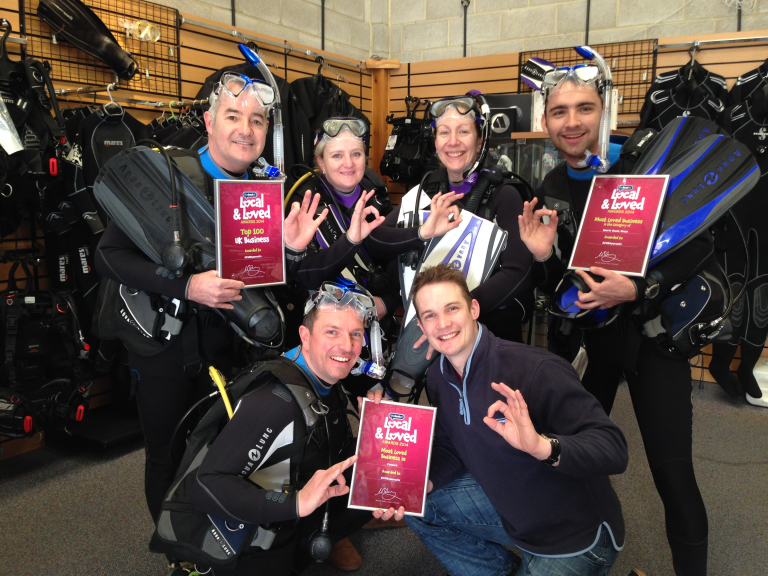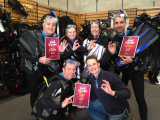 February has always been a special time of year for all those in love. It is a time when loved ones go out of their way to show they care. And that's just what Steve Mallows has been encouraging local people to do in Cannock.
SCUBApursuits have been doing their best to place themselves right at the heart of the scuba diving and adventure scene in Cannock for the last 19 years, and as testament to how well they've done it they have won themselves the title as the 'Most Loved' business in Cannock with 223 reviews.
The Local & Loved awards has seen the best businesses across the UK go head to head to earn the title of 'The Most Loved Business in the UK'. For the 14 days leading up to Valentine's Day consumers have had the chance to review their favourite local businesses reinvigorating and raising the profile of their local community. During the competition tens of thousands of reviews were added equating to one every 11 seconds as the contest reached its crescendo. The locals here in Cannnock have really done their bit and selected SCUBApursuits as their 'Most Loved' business. Of course with SCUBApursuits training Scuba Divers and providing equipment right across the UK it was no surprise to see them pop up on the National 'Most Loved' awards list too. In fact they popped up twice, as the Number One 'Most Loved' Specialist Sports Store in the UK and also as the 89th 'Most Loved' business overall anywhere in the UK.
Several of the Most Loved Businesses in their category come from Cannock including,
The Drive Cleaners Ltd. - Driveways & Patios
Aerial Force - Aerial and Satellite Services
Mailcoms Franking Machine Services and Supplies - Office Supply and Stationers
The campaign set up by Steve of thebestofcannock said, "It's been so exciting to see such a huge number of people actively talking about the great local businesses and demonstrating their feelings by voting in the Local & Loved campaign. It just goes to show how much our communities are supporting their local independent businesses, which is great news for our local area. Independent businesses are at the heart of our town and lots of local business owners and their loyal staff are feeling great today because their efforts have been recognised and appreciated by so many of their loyal customers."
Mark Turner of SCUBApursuits, Cannock's most loved business 2014 said the following; "We've been introducing newbies to the world of scuba diving for almost twenty years, and never ever get tired of seeing that excited and amazed look on their face when they discover the freedom and amazement of the sub surface world for themselves. Having bagged the 'Most Loved' awards is amazing and so rewarding and a real honour to see how much our customers value what we do. It is great to see people coming out to support local businesses in general, especially during the current economic climate. We are hoping that this Local & Loved campaign becomes a whole year of love for ourselves and other local businesses too, indeed if this is the case whilst we might be winners, in the long run so will all local businesses in Cannock. Go Go Cannock !!