Chase Leisure Centre swimming pool update - further delays
22nd October 2012
... Comments
---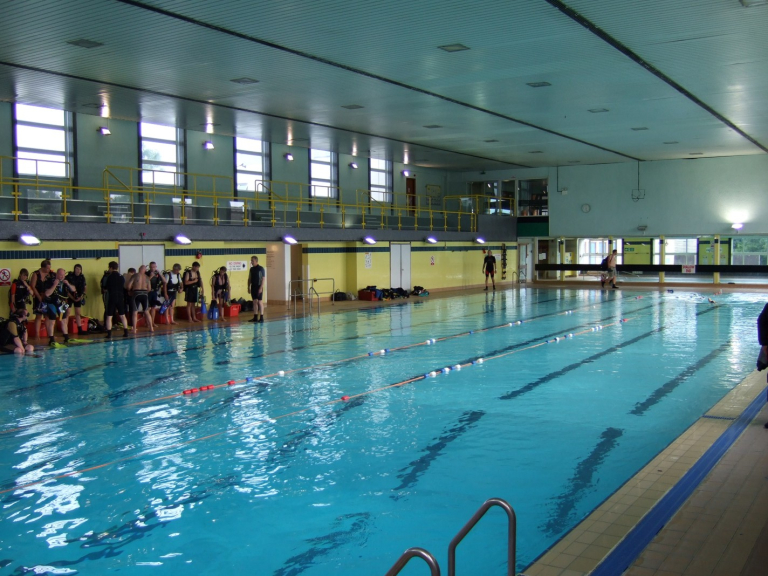 The pool is the final element of a £6 million facelift of the leisure centre which has been completed by contractor GF Tomlinson over the last 12 months. It was planned to open the swimming pool to the public in August but problems occurred after the pool was filled and heated during testing that resulted in a number of cracked tiles which affected the waterproofing of the pool.
WLCT – the charitable trust that now manages the Council's leisure and culture facilities – is writing to swimming lesson customers to inform them of developments and to let them know that no Direct Debit payments will be taken in November. WLCT is currently looking at using a local school swimming pool to run some swimming lessons. Customers will be contacted directly with these arrangements.
Cllr Christine Mitchell, Cannock Chase Council Culture and Sport Leader, said: "I can understand local people's frustrations that the pool is still not open for them to use. I am extremely disappointed that the problems with the pool have not been fixed yet but I can reassure everyone that everything is being done to get the pool open and the hugely impressive modernisation of Chase Leisure Centre completed. Unfortunately, the remedial works are proving more difficult than anticipated and it is not possible to give a date when the pool may be open. I'd like to apologise again to everyone who is waiting to use the pool. We will keep you updated on developments."
A spokesperson for WLCT said: "We're obviously disappointed that the pool has been delayed but we know that once it opens it will be a fantastic facility that local people will value. Letters are currently being sent out to update our swimming lesson customers and to explain that their Direct Debit payments for swimming lessons will not be taken out in November."
The pool has had to be drained and an extensive survey carried out to determine the cause of the cracked tiles. These problems have required the contractor, GF Tomlinson Ltd, to bring in additional specialist advice to assess the problems and identify a solution.
A new Profiles Health and Fitness Centre opened in February and in August more brand new facilities were revealed, including an air-conditioned fitness and dance studio, modernised changing rooms, showers and toilets for the ground-floor sports hall, a community function room, three new treatment rooms and a new café.
Information courtesy of Jamie Summerfield