Cannock Chase Business Awards entries flow in
28th August 2013
... Comments
---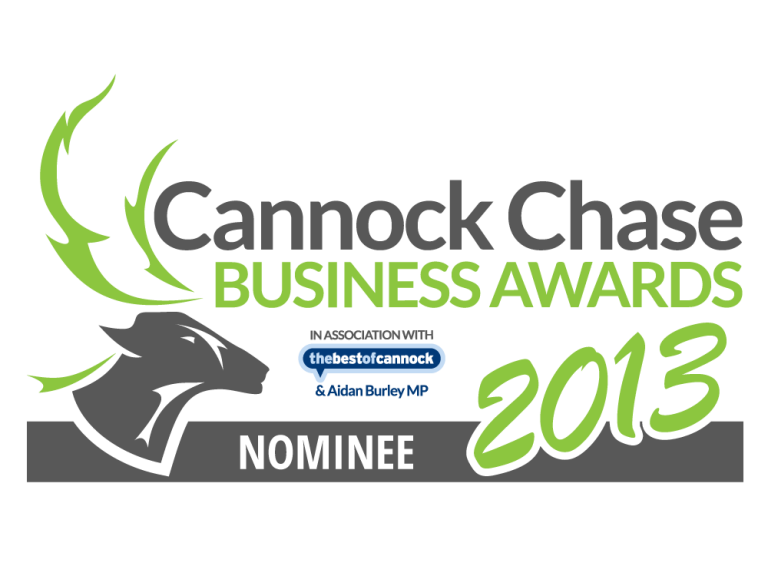 Every entrant this year who completes an application form will receive a formal Certificate of Entry for display in their business premises.
Aidan and Steve have been out and about delivering the first batch of certificates this week, including to Soul Care Aesthetics based in High Green Court, Cannock, who have entered the Best New Business Award. All entrants will be invited to the Winners Reception Evening, to be held on the 25th October 2013 at the Premier Suite, Cannock, where this year's winners will receive their awards.
The event this year will be the second instalment of the hugely popular Business Awards, organised for the first time ever by Aidan and Steve in 2012. Last year over 75 businesses took part, winning awards in 12 categories, presented at a sit down dinner for over 250 local businessmen and women by TV Host Llewela Bailey. Following feedback from last year, new awards this year include an âExcellence in Manufacturing Awardâ and an 'Excellent Eatery Award'.
Commenting, Aidan said: These business awards are about recognising local businessesâ hard work and dedication within our local community, and ensuring that does not go un-noticed. Small and medium sized local enterprises are the lifeblood of our local economy, providing jobs and growth, and they deserve to be thanked for their work and commitment." Steve added: "The awards are an excellent opportunity for local businesses to be given great publicity and a chance for potential customers to recognise them as an award winning business. I encourage all local business to take part and be part of that success."