Cannock Businesses, The Drive Cleaners Ltd. and Chase Tree Care, Voted "Most Loved" In Nationwide Competition
16th February 2015
... Comments
---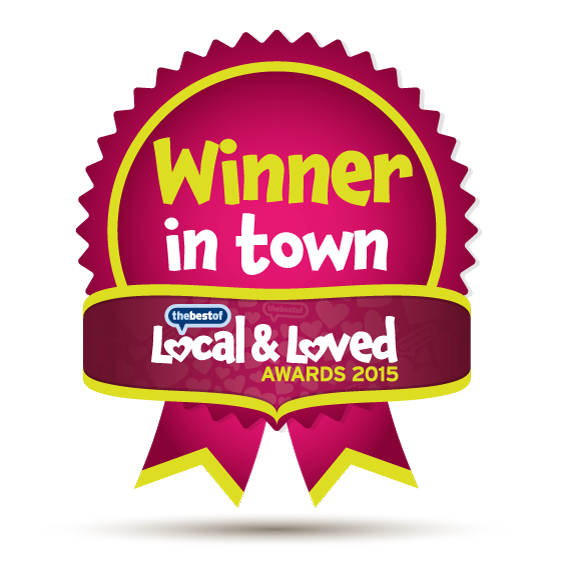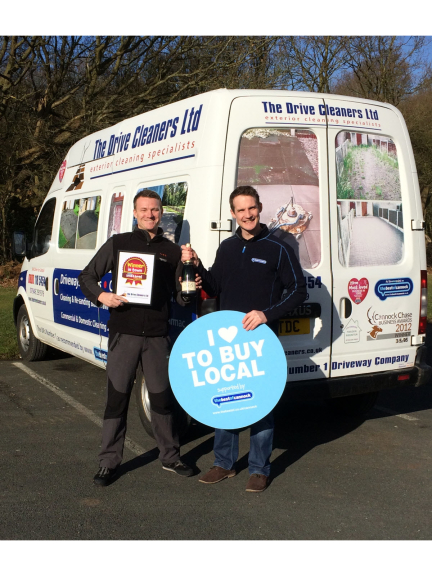 Organised by thebestof, a national network that is dedicated to supporting local businesses, the Local & Loved Business Awards 2015 came to its final crescendo in January, and saw local people vote in categories such as "Cannock's Most Loved Business" and "Most Loved" in a specific industry sector.
The Drive Cleaners Ltd. run by Craig Carr, provide professional driveway and patio cleaning services for residents and commercial property owners throughout Cannock and the wider area. The Drive Cleaners Ltd. received excellent feedback from over 150 local people who had used their services and were happy to rave about the business and recommend them to others on thebestofcannock website. The feedback from customers made The Drive Cleaners Ltd. Most Loved in the Property Maintenance and Services category and Cannock's Most Loved Business 2015.
Chase Tree Care provide professional tree surgery services throughout the local area from their Hednesford base. Customer feedback from over 70 satisfied customers made Chase Tree Care Most Loved in the Garden Maintenance and Tree Surgery category for the UK and A Highly Commended Business in Cannock. Customers reported excellent service that went the extra mile, and a level of knowledge and professionalism that has subsequently led to work from referrals.
Other businesses from Cannock who received acclaim include:
Harrigan Lettings - 2nd place in UK's Most Loved in the Letting and Estate Agents category
Richard Coombes Maths Tutor - 2nd place in the UK's Most Loved Education and Tuition category.
The Local and Loved Campaign, set up by Steve Mallows of thebestofcannock said:
"It's great to see local people showing 'love' for local Cannock businesses, they are after all the life blood of our local economy and Cannock truly has some great businesses, both large and small. I am pleased to support local businesses and hear about the great service and products they provide."
Craig Carr, the owner of The Drive Cleaners Ltd. said;
"I am thrilled to be the most loved business in Cannock for what is actually the second time in 3 years! I am grateful to my customers who have taken the time to show their support for what I do and I am so bowled over with the positive feedback I have received. I will always go the extra mile for customers and this dedication to customer service has seen my business grow year on year with many repeat customers."
This campaign has really shared the love for local businesses and given businesses in Cannock a great Valentines to remember as achievers in a National competition!