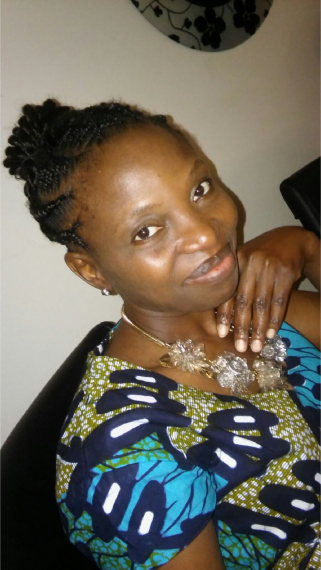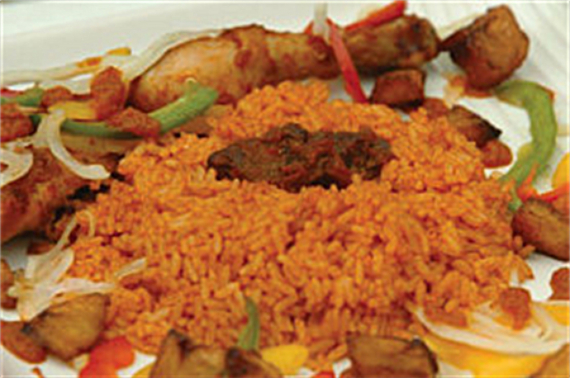 about us
Africfood, Nigerian delicacies at its best! Chef Sunkanmi Moronfolu provides Authentic African Dining with a Modern Twist!
Africfood is a catering company that serves Nigerian delicacies at its best. We bring a dynamic twist to the African food market, with exotic, spicy and delicious food.
Although our food is spicy, it's suitable for all and will definitely leave you wanting more; it's unique, tasty and colourful, so place your order now at www.africfood.co.uk
Latest News
We can be found on our very own stall in the Cambridge Market from Mon-Thu!  We begin our new adventure from Monday 15th August!  Come and find us to experience what so many are saying is simply the best!
Our services include
Private Dining
Cooking Lessons
African Dining Parties (with Live Music)
Our new 'Weekly Order' feature allows customers to place orders between Monday and Wednesday via our website for delivery on Friday or Saturday.
Private Dining
Chef Sunkanmi Moronfolu provides Authentic African Dining with a Modern Twist!
Africfoods proudly presents her own menus for special occasions according to your preferences and your taste.  Served as hot as you like, but always extremely trasty and authentic.
Weekly Order
Order can be made from Monday - Wednesday and deliveries take place on Friday.  Please contact us for more information on delivery times and charges.
Meals include:
Beans Burger
Fried Rice
Jollof Rice
Yam Pottage
Beans & Plantain
Extras include:
Grilled/Barbecued Chicken
Grilled/Barbecued Beef
G

rilled

/Barbecued Goat meat
G

rilled

/Barbecued Hake fish
Snacks include:
Fried Yam
Chin Chin
Moi Moi
Puff Puff
Meat Pie
MINIMUM ORDER £25 - DELIVERY CHARGE £2 ONLY WITHIN CAMBRIDGESHIRE
Soup & Stew
These include:
Pepper soup
Lai soup
Spinach stew
Fried stew
Ayamase stew
For more information, take a look at: http://www.africfood.co.uk/
Catering
We are happy to cater for corporate clients, conferences, events, private functions and other occasions requiring a bit of unusual but authentic flavour.
Lunchboxes are available for businesses subject to a minimum order of 5 or more.
For more information on what we can offer you, take a look at our website at http://www.africfood.co.uk/catering/
Events
You can find us at many events across the region and we might be coming to one near you very soon.  You can see some of our events on our website at http://www.africfood.co.uk/events-and-gallery/
Other Services
Did you know we can also supply:
Plantain
Yams
Garri
Pounded Yam Flour
Rice
---