You could be Smiles better with Brandlesholme Dentistry Dental Implants!
If you are sick of wearing dentures or have missing teeth, decaying teeth, or a smile that saps your confidence there is way to transform your smile, improve your appearance, boost your self-image and give you the confidence to enjoy your life! Dental Implants by Brandlesholme Dentistry could make your life smiles better!
Brandlesholme Dentistry can completely restore your smile using only 4 to 6 anchor implants, the implants are secured in your jawbone with a precision engineered fixed full-arch dental implant that is more effective for people who suffer from inadequate bone density. Using new advanced techniques there is no longer any need to have every tooth implanted individually, saving you a lot of time and money.
The first step is to contact Brandlesholme Dentistry to gain a professional opinion and guidance designed to help you decide on the different dental options that are available to you, including the reasons that you may need dental implants, and formulate a plan to get started. The team will undertake an initial consultation including a CT Scan before booking you in for surgery. They will remove teeth where necessary, make a bridge and create implants whilst you wait and fit them so that you can go home with your new smile! The process is done in one day giving you a new outlook on life and a smile that will boost your confidence for years to come!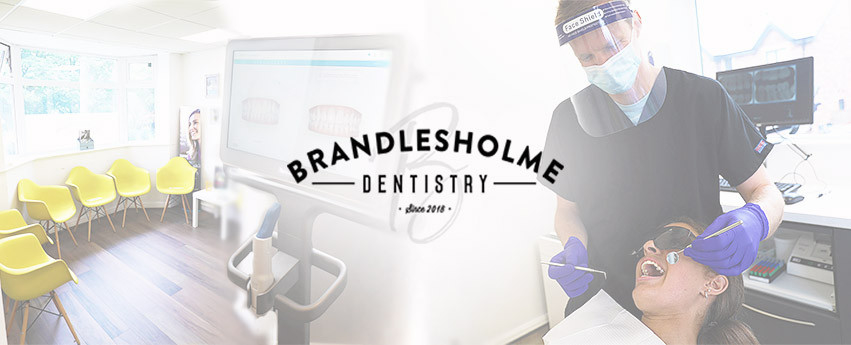 Whatever dental changes you would like to achieve, or need to have, the Brandlesholme Dentistry team is highly skilled, very experienced and able to help from tooth whitening treatment to more complex dentistry including dental Implants. Most cosmetic changes involve a combination of treatments that can be carried out under one roof in Bury.
Brandlesholme Dentistry is led by Principal Dentist Dr Michael Fern who with his team of highly trained and qualified professionals offers caring dentistry to all the family, and all who need their special attention, caring for your dental health in the heart of Lancashire.
The Brandlesholme Dentistry team work very hard to make all patients feel welcome, relaxed and cared for, be listened to and treated with dignity and respect, be included in decisions about treatment, guided to achieving the best dental health possible for each individual, understand your treatment options and prices, and feel involved in your care.
You could be smiles better with Dental Implants by Brandlesholme Dentistry! Call today.