WeMoveAnything offer a Full Packing Service to make Your House Move go Smoothly!
Moving house? What a drag! Buying a new house, selling the old one, waiting for a completion date, on top of everything else packing away all of your everyday equipment, protecting your precious family heirlooms, and on the day of your move making certain that you have a team of professionals to collect on time and move the whole lot to your new home is Exhausting!
 It doesn't have to be an issue! The answer?
WeMoveAnything Ltd of Bury will pack everything in purpose-made containers with great care to ensure that nothing is lost or damaged enroute. Their Full Packing Service is all part of the overall service from this professional business that is dedicated to making short work of your house move, and also for businesses moving equipment or premises.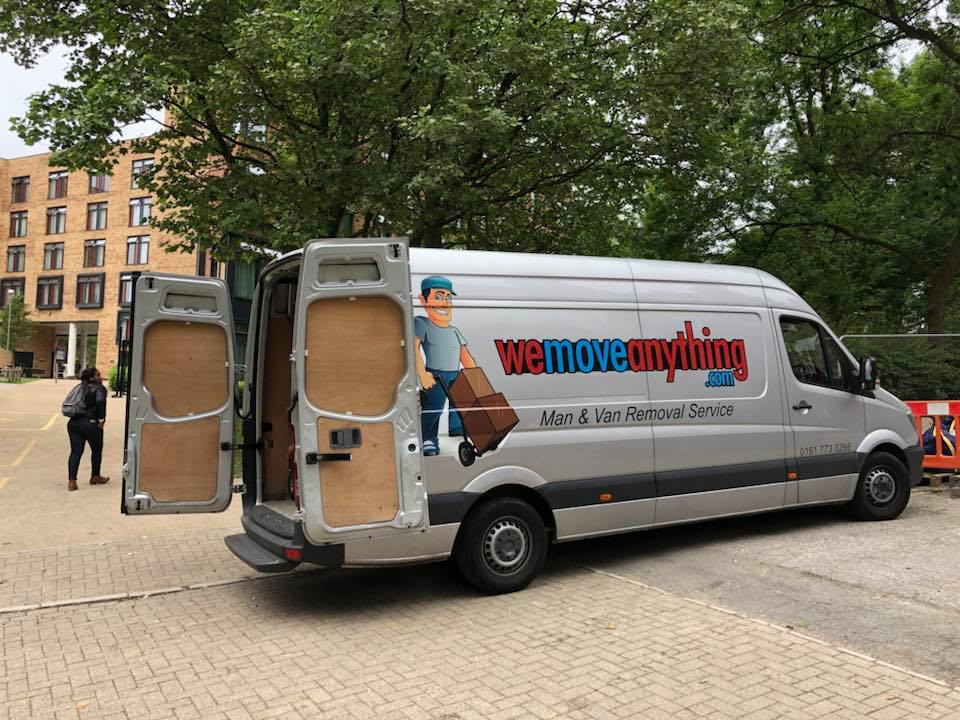 House moves with WeMoveAnything start from just £150 and can be tailor made to suit your particular needs and budget.
WeMoveAnything Ltd caters for all types of home removals and are able to cope with part-moves, flats and apartments, and full house removals! The team's aim is to make your removal experience smooth, stress free and without hassle! Employing their fleet of removal vans and a well-practiced team to care for your possessions, they will take care of loading and unloading leaving you to organise where everything needs to go upon arrival.
The company vehicles are all under 5 years old and well maintained, ranging from small 'Transit' type to larger Luton vans depending on what is to be moved and to where. If there is a need more than one van can be used to facilitate the complete removal. Not certain of what size of vehicle you need? No problem! WeMoveAnything will discuss your needs and advise you regarding the details including dates, availability, and cost. The company regularly works seven days of the week, so weekend moves are not an issue!
NB. Please, book your requirements as early as possible to be certain of having the WeMoveAnything team at your service!
Excellent value, punctuality, 5 star customer service are what defines WeMoveAnything and sets them apart from the rest!
Are you getting ready for your house move?
Contact WeMoveAnything Ltd here today and ask for a Free Quotation and advice from the people who know!