Venture into Your Outdoor Living Spaces With Style! Brownson's Design and Installations are taking Domestic and Commercial Bookings now for 2022!
Many of us are adapting to outdoor living at home in greater comfort than ever before largely due to lockdown keeping us from the office and causing us to work from home. As benefits go this was an unexpected bonus of covid and one that has changed our perspective of 'home' in all of its manifestations. People are improving all aspects of their homes to achieve greater comfort and enjoyment and no matter how large or small ones garden turning the available space into usable areas such as decking, patios and sheltered spaces in which to dine al fresco, BBQ and entertain makes perfect sense.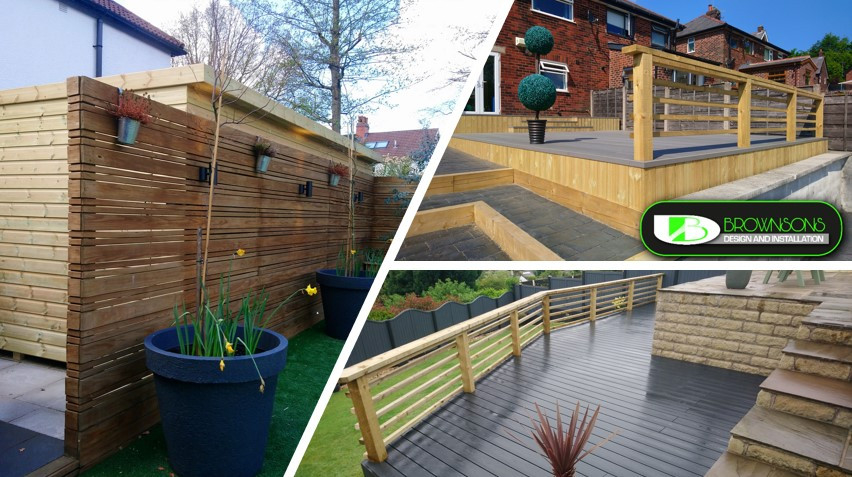 Brownson's Design and Installation strive to give every customer the very best quality of work at the best prices and constantly check to ensure that they can retain their reputation for excellence. Judging by their fine reviews from previous customers they are achieving their goals consistently.
Brownsons Design and Installation is a family owned and run business in the heart of Bury that you can always rely on to create top quality work that is attractive, beautifully finished, practical and the envy of the neighbourhood!
Brownsons Design and Installation is headed up by James Brownson, CEO of the company, whose team of experts has years of experience and industry knowledge upon which to draw making them the go-to company for bespoke improvements to your outdoor living spaces. James and team work hard to maintain transparency, professionalism, friendly advice and exceptional customer satisfaction.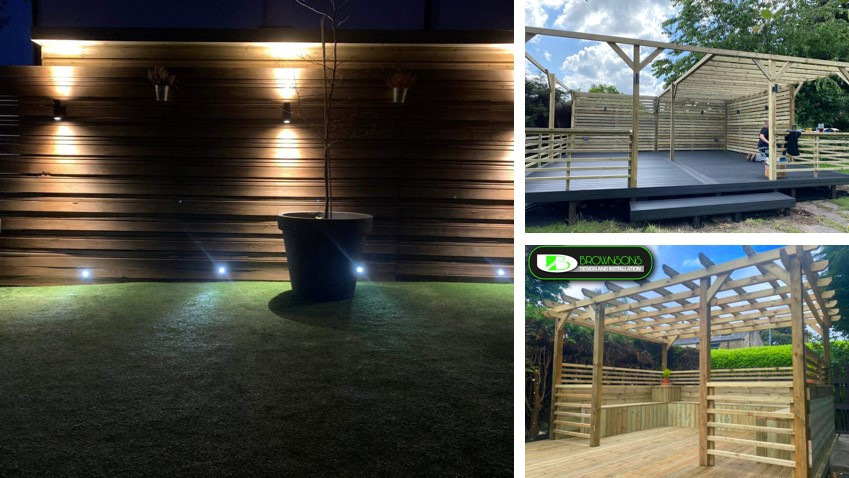 Speciality structures by Brownsons Design and Installations includes:
5 Star Bespoke Decking with a WOW factor!
Bespoke Garden Rooms,
Bespoke Garden Bars and Huts,
Bespoke Structures for your greater outdoor comfort,
Bespoke Screens for your privacy and protection,
Landscaping Design and Development,
Timber Decking Solutions and Composite Decking Designed and Installed.
It is to be hoped that we can enjoy more fine weather through into Autumn with opportunities to enjoy relaxing with family and friends, a dry late summer seems to on the cards with warmer weather on the way.
Now is a fine time to be planning for next year! Organising the design based on your ideas is best started early so that construction can be undertaken without delay. Brownson's Design and Installation are taking bookings now for 2022!
Get your Free Quotation now and get ready! Click here and get in touch!