SureStore is getting Bigger and Better their Fantastic new Expansion!
SureStore Bury is Expanding, creating even more high-quality facilities for your business!
The SureStore expansion is well underway to providing even more state-of-the-art secure storage space. Plus! Completion of Phase 3 of the project is anticipated to be in May /June of this year.
The expansion of this SureStore Facility will include:
 10 drive-up units of 200 square feet each, doubling the number currently available.
An existing double mezzanine will house 200 new multi-purpose units ranging in size from 10 to 1000 square feet.
Customers can make use of the free Courier drop off service. So, rather than waiting in your office for that important delivery, it can go directly to the reception and you can go about your day, knowing that you're in safe hands.
 There is a brand-new 1000 square feet office being constructed that will be available to lease from May/June. In addition to this, there are also Brand-new office spaces measuring 100 to 800 square feet will cater for any size of businesses.
The larger and smaller units are ideal for people wanting to rent locally with highly efficient premises inclusive of free lighting, power supply, and WiFi. And the added benefit to business operators is that they will not have to pay business rates on their rented office space.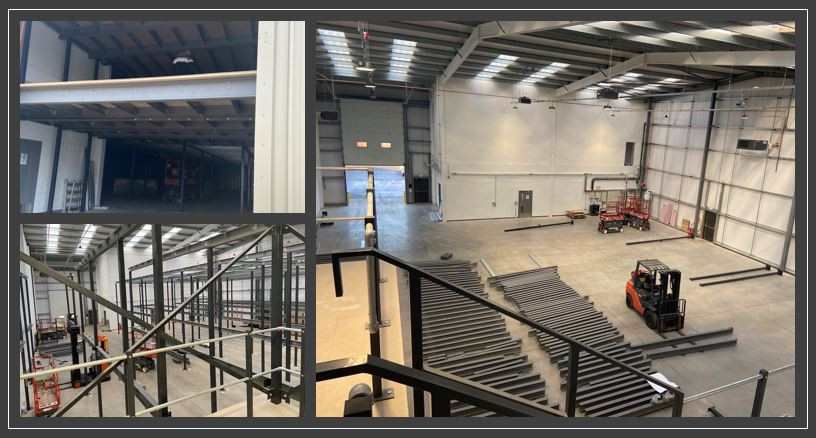 The SureStore team of Josh, Emily and Jessie will be on hand daily to assist clients with any help they may need.
SureStore has long been providing professional services for individuals and businesses wishing to access top quality storage for archive materials, product, de-cluttered garage contents, and a vast range of other uses. Being purpose built the units are easily accessible, clean and tidy, dry and very secure.
People renting space at SureStore Bury can access their storage units 24/7 and thanks to the on-site team, are able to ask for information and advice. In addition, SureStore Self Storage Units are spread across the North West allowing firms to access storage wherever they require it.
During the Covid lockdown businesses have had a rough time, however, the pandemic is being brought under control and there are 'green shoots' of recovery in sight. Businesses are gearing up to throw open the doors, buying in stock and generating marketing materials, extra space and storage is going to be essential and the flexibility to acquire space short or long term is going to increase, SureStore Bury is ready for the challenge! This newly built extension to the SureStore facility will be ready for you in time for Summer! 
Are you working toward the great unlock to liberate and drive forward your business? We hope so, because the Summer of 2021 will be a massive shot in the arm for local businesses and SureStore is here to help!
 Book your SureStore space today and be ready for a brilliant 2021!
Click here to view SureStore's feature page and get more information.