SureStore Bury does Storage and is a Thriving New Business Hub!
SureStore Bury has been developed in recent months to include additional state-of-the-art storage space for domestic and business customers that is secure, ultra-modern and very user friendly, in addition they're fast becoming a major Business Hub with stylish office and workshop space.
Thanks to the exceptional hard work by the SureStore Bury team occupancy of the premises is over 95% enabling Phase 2 of the development to be driven forward and open with a bang!

Phase 2 enables SureStore to create 25,000 sq. ft of brand-new lettable space, and there are 2 very high specification offices in the new area at 850 sq. ft and 1000sq ft which should be occupied shortly. SureStore Bury are looking forward to welcoming the right businesses making a busy facility even more dynamic. The new spaces include modern facilities to make them complete and highly desirable including kitchens and a customer shower for convenience and staff health, safety and well-being.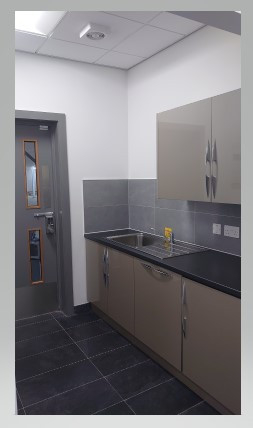 This new phase of development spans 3 floors and incorporates units of all sizes between 10sq ft and 700 sq. ft with the ground floor including some very large business areas allowing local businesses a very attractive workshop facility, online traders etc.
In addition there are 8 brand new 200 sq. ft drive-up units, if you want one be quick as they are filling up fast!

There is no doubt that SureStore is the No1 choice for storage in the Bury area for long- or short-term use, ideal for house moves and de-cluttering and business storage/archive, out of season stock and fittings storage etc.
SureStore offers exceptional packages to renters of space or storage designed to facilitate businesses large and small and domestic customers. All offices come with power, lighting and Wi Fi at no additional cost. Office space rented will not be subject to Business Rates making the Business Hub a highly favourable option.
SureStore Bury is committed to providing a fully managed, modern approach to their storage service and are thoroughly professional in their client service. The whole development is brand new, high spec, access to storage is 24/7 and has a dedicated team ready to assist with customer support. Customers may browse, reserve and move into their new space with a minimum of fuss through the online system.
The dedicated, well trained team is available onsite 7 days per week and are waiting to hear from you!
Contact the team today- Click here!