Sharing is caring with the Made in Bury Weekly £2000 Draw!
15th January 2021
... Comments
---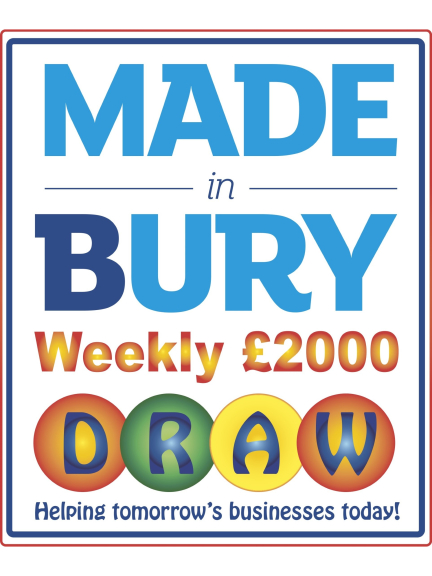 Give a member of your family a gift that keeps on giving...
...buy them a ticket in the Made in Bury Weekly £2000 Draw!
Imagine the smile on your family member's face when they receive a call on a Wednesday telling them they have won £2000! Imagine the feeling you'd have, knowing that they've won because you bought them a ticket...
Last Wednesday Jason Moran won £2000 because his wife Julie had bought him a weekly draw ticket for a Christmas gift. He had completely forgotten about this gift and was absolutely delighted that he'd won and it really made his week. He plans to put the money towards a holiday and is even going to buy Julie a gift as a thank you for the ticket - so everyone wins! 
Do you have a son or daughter that is currently studying at home, and deserves a treat? Do you have a partner that works very hard and would love to win some money? Do you have a member of staff that you would like to show your appreciation to?
Contact Amy on 07494 185595 or send an email to weeklydraw@madeinbury.co.uk to buy a ticket, and you too could be like Julie, making someone's day on a Wednesday!
#WinningWednesday
For just £2 per ticket per week you have a chance to WIN £2,000 every Wednesday in the £2000 Weekly Draw.
To enter follow these simple steps:
1. Email weeklydraw@madeinbury.co.uk (saying how many tickets you'd like)
2. Receive your ticket number/s along with details on how to set up a standing order via your online banking.
3. Set up your standing order, cross your fingers then wait for the Winning Wednesday call!