Rubbish! Why struggle with Waste when Senior Waste Removals Ltd can do it for you?
Senior Waste Removals is an Award-Winning Waste Removal Company based in Bury and operating throughout the Greater Bury area, the Company has a Commercial Carriers Licence No CBDU221896. The team is fully trained and competent to handle waste, if you need a house or premises cleared Senior Waste Removals is the team for you!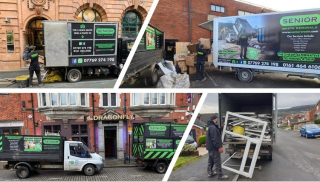 Senior Waste Removals is an Eco-Friendly company committed to recycling wherever possible, 90% of the waste handled by the company is recycled leaving just 10% going into landfill.
The Senior Waste Removals team has proved consistently that they offer a fully professional waste clearance service to domestic householders and business premises owner/operators of all sizes.
House clearances, Senior Waste Removals Ltd can deal with any type of house clearance, from single smaller items to full house clearances, including beds, sofas, settees, wardrobes, carpets, soft furnishings and general boxes, tables and chairs, fridges and freezers, bulky and small objects too.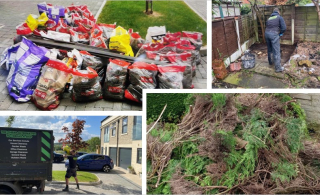 Garden Waste, wooden pallets, doors, kitchens, wood, timber and even trees. Garden sheds dismantled and decking materials removed and taken for recycling.
Metals, copper piping and boilers, redundant central heating materials can be removed for disposal.
Building waste and materials (excluding Asbestos) removal.
Senior Waste Removals Ltd  achieved the Best-in-Class Award – Environmental Impact at the 2018 MIBBAS, The Made in Bury Business Awards, for their commitment to the Environment through their professionalism in handling recyclable materials and correct waste disposal practices. Subsequently the Company was also Awarded Highly Recommended at the MIBBAS.
Much has been said Nationally about unprofessional firms and individuals disposing of waste illegally. This makes it all the more important to support and applaud our local company for showing how Waste Disposal should be done!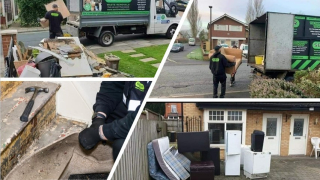 Every business and household produces waste, sometimes people move on from houses, flats etc and much of their furniture and rubbish is left behind for 'someone else' to clean up, and that is where Senior Waste Removals come in, they are extremely efficient, work exceptionally hard to recycle everything possible, and are far more cost-effective than skip hire! Plus, they are legal! Senior Waste Removals Ltd will dispose of your waste correctly and will go the extra mile for their customers, that is why they have such a superb reputation!
How would you like a Free no obligation Quotation?
Contact Senior Waste Removals today, and get the job done right! Click here and get in touch