Randal Smith brings a wealth of experience and knowledge to Veny EV
Randal 'Tiny' Smith has recently joined Bury based engineering business Veny as the Managing Director to lead the Electric Vehicle (EV) Charging division – Veny EV.  Backed by a long history and experience in the Telecoms and Construction industries, Veny branched out into the fast-growing EV charging arena and has seen significant growth ever since, such that the sister company of Veny EV was formed, operating in the domestic, commercial and destination charging arenas.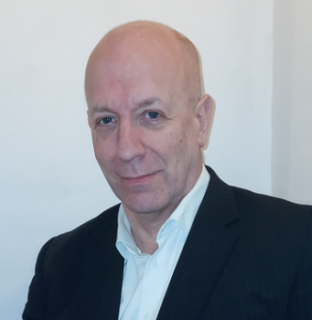 Randal brings with him extensive influence and experience in the EV and EV charging areas, having worked with Jaguar Land Rover across the UK in both sectors, and now leads the company as they continue to grow and install EV charging installations around the UK.
But why is the EV charging sector growing so fast?
With the forthcoming Government ban on the sale of new petrol and diesel vehicles in 2030, we are now seeing a significant growth in the uptake of EVs.  Whilst the number of new petrol and diesel vehicles sold in 2021 fell significantly, there was a 58.7% increase in new EV sales during this period, with EVs taking a 45.5% share of the new car market, and all early signs indicate that that growth rate will be exceeded again in 2022.
All of those EVs, both older models and new, need access to charging facilities, either at home, or in the public domain, commercially across independent car parks at hotels, pubs and retailers, or at end destinations such as the workplace. 
This is where Veny EV comes in with their experience of providing EV charging end-to-end solutions across each of these sectors, working with councils and independent traders to provide the best possible charging solutions to cater for all needs, from a simple 7kW home charger right through to multiple fast high power super chargers.
But what are the benefits for independent traders to provide EV chargers across their area of responsibility? 
Firstly, it will often bring footfall and customers as people take a break to allow their EVs to charge at your charger.  Secondly, it can bring an income to the area owner who is responsible for providing the electricity to charge the vehicle, as EV drivers pay for the service. Thirdly, it puts your charger and location on major UK EV Charging maps such as Zap Map, where EV drivers can then see where every charger is located when planning trips, and they are more likely to go to where EV chargers are located.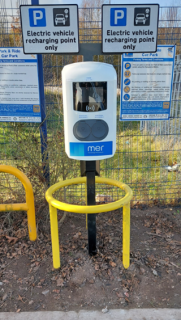 Hence, if you are a council or independent trader with space to install an EV charger in your car park, it makes sense to have one installed to start reaping the benefits, and Veny EV can help.  We cover the whole end-to-end process from design, through all the construction and electrical work, right up to the final switch on, and there are also Government grants available to help towards the costs.
But what about residential areas with off street parking who need a home EV charger? 
Veny EV can help here as well.  We are currently offering a top of the range EV charger, fully installed (subject to meeting certain criteria) for just £40 per month with no upfront costs, giving you your own EV 'fuel' station at home.
Interested in having a chat about your residential, commercial or destination charging requirements?  You can e-mail Veny EV at enquiries@veny.co.uk or give them a call on 01706 495 062 and our expert team will be more than happy to discuss your requirements.