Order Your Electric Powered Vehicle Charger Points from ConnectElectric in time to get your £350 Grant!
EVC's are becoming more common now due to Government initiatives to mitigate the cost of converting to the 'greenest' cars and commercial vehicles currently available on the British market. EVC's are the Charging points used to recharge your Electric Powered vehicle batteries at home, and commercial premises, their installation is the speciality of ConnectElectric.
Presently, Residential installations are subject to a £350 Government Grant, but this Grant will end at the end of March 2022!
However, Commercial customers installing EVC's will continue to receive £350 per socket.
Demand for EVC's will escalate now due to people 'getting in before the cut-off date' so if you are planning to be mobile with your new EVC/s please place your order with the team at ConnectElectric right away!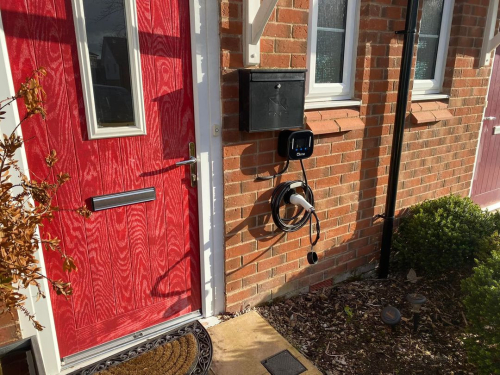 Electric Powered Vehicles are environmentally more friendly than those with internal combustion engines-traditional petrol and diesel cars and vans. Most EVC's are considerably heavier than traditional cars making them stable and able to cope with compromised road surfaces due to rain or snow. There is much more to attract people to EVC's not least the financial incentives being offered. ConnectElectric is a busy organisation doing its best to facilitate every customer and provide a safe and highly satisfactory service, but they need to plan their work and order the components, and that takes time so place your order now!
Customers please note!
EVC installations conducted by ConnectElectric are installed by Registered Installers who are fully trained and highly experienced fitters.
Smart EVC's can be app controlled and carry a 3yrs warranty.
Because ConnectElectric is a leading innovative company dedicated to facilitating the acquisition and use of environmentally friendly products it is natural that they are also leaders in the supply and installation of Solar Panels and will undertake to advise you how best to proceed and maximise the efficiency of your investment..
ConnectElectric are also experts in CCTV Design, Supply and Installation, plus Electrician's delivering a wide range of projects for commercial clients including complete rewiring, inspection and testing, Service Contracts, Solar Repairs and Inspections for commercial and residential users, plus Battery energy storage.
With over 7yrs membership of The Best of Bury Connect Electric (Bury) Ltd is one of the most trusted and respected businesses in Bury and beyond!
Book your EVC installation today and be sure to get your £350 grant!