North Lancs Training Group is working hard to get people into meaningful occupations as they have been since 1969!
North Lancs Training Group, NLTG, is looking to add new members to their 'Business Bank' who are willing to support NLTG by offering work placements.
NLTG pride themselves on their flexible approach to matching the needs of both employers and learners. With friendly knowledgeable staff NLTG offer top-quality training, advice and guidance and their courses do not break up the week with day release to attend College enabling all concerned to get the most from their leaning on the job.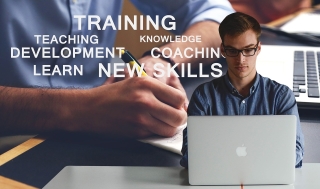 NLTG tutors are industry experts delivering tailormade qualifications to match the needs of each company. Apprenticeships cover a range of Industries through NLTG's own Centres of Excellence.
Apprenticeships bring huge benefits to employers and learners; however they are only possible with a Bank of Businesses that is willing and able to facilitate this learning process. NLTG has been helping people to discover their futures for over 50 years, will you give support to their endeavours by offering work placements?
Company leaders who understand the value of New Apprenticeships and who can offer a vacancy are invited to post it live on the NLTG website!
North Lancs Training Group is always looking for people to join their Study and Traineeship Programme.
Are you aged 16 to 18 years of age and looking to learn 'on the job' and build a future career? NLTG want to hear from you!
North Lancs Training Group is a City & Guilds Award Winning Training provider delivering top quality courses to enable people to work in:
Furniture occupations

Catering and Hospitality

Retailing

Business Administration

Business Improvement Techniques

IT and Digital Marketing

Glass industry occupations

Warehouses and Logistics

Customer Service

General Manufacturing

Team Leading and Management
Businesses wishing to work with NLTG by joining the 'Business Bank' are advised to Register with NLTG and a member of the team will discuss your interest with you in detail to establish how you can benefit from offering placements for Apprentices.
Should Business people wish to place their opportunity of the NLTG website they should make contact as soon as possible.
Candidates, and parents, will find the team at NLTG welcoming and helpful, full details and support is provided to help candidates find their preferred course of action and get the most from the experience.  
Contact North Lancs Training Group today and make New Apprenticeships work for you!