New Years Resolution! Clear out your Garage and have an early Spring Clean!
18th January 2022
... Comments
---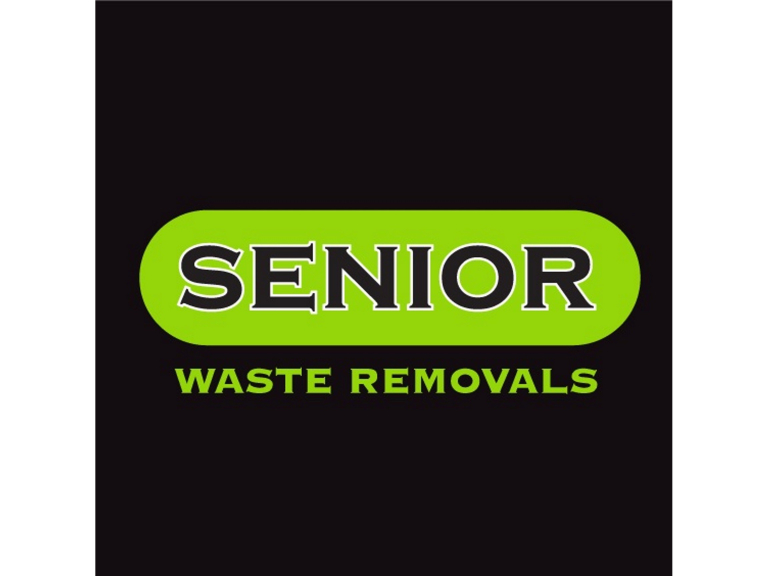 Senior Waste Removals will remove the waste generated by households and businesses including the things that you need professionals to dispose of for you!
New Year's Resolutions apply to private homes and businesses, most of us accumulate things that we no longer have a use for very often dumped in the garage! When you cannot get the car into your garage it could be time to have a clear-out and the same goes for businesses where redundant items are left until tomorrow – but tomorrow never comes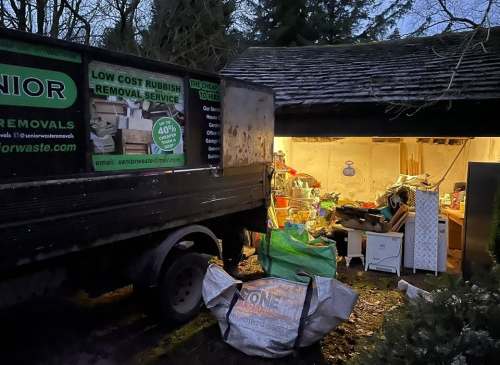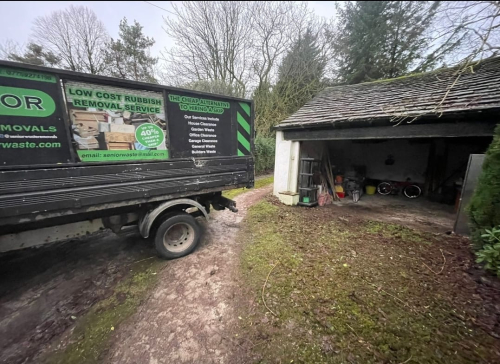 Spring cleaning the garage at home can be a massive job and the tendency is to hang on to items in case they are ever needed, this is true of spare bedrooms and box rooms, lofts etc. Making space more useful by getting rid of 'stuff' enables you and yours to utilise it for hobbies, in the case of garages keeping the car clean and safer – and recharging electric vehicles, plus many other uses. Letting someone else Spring Clean your garage not only prevents you hanging onto useless odds and ends but Seniors Waste Removal will do the whole job for you including safe disposal of the waste! De-cluttering also makes good sense for those who are planning to sell the house or property and move on!
Senior Waste Removals is an Award-Winning Waste Removal Company operating in Bury and Greater Manchester, they are responsible contractors with a strong recycling ethos with 90% plus of waste being recycled.
The Company's Waste Carriers Licence No. is CBDU221869. Senior Waste Removals has been a very highly respected member of The Best of Bury for over 3 years and they have over received 400 Excellent verified reviews from people who know best – their clients! The Best of Bury is the home of the most trusted businesses in Town and strongly recommends Senior Waste Removals!
Make contact today for your Free Quotation for any Waste Disposal Job from house and office clearance to loose bin-bags, garden waste, building waste and garage and spare room clearance.
Over the years Seniors Waste Removals has proved to be totally reliable, responsible and efficient in offering a multitude of related services.
Would you like  a Free Quotation before deciding on your Home or Commercial premises waste removal to clear the decks for Spring 2022?
Contact Senior Waste Removal today and get started on Your Spring Clean!