Munro Greenhalgh - A team of independent insurance brokers you can trust
24th August 2017
... Comments
---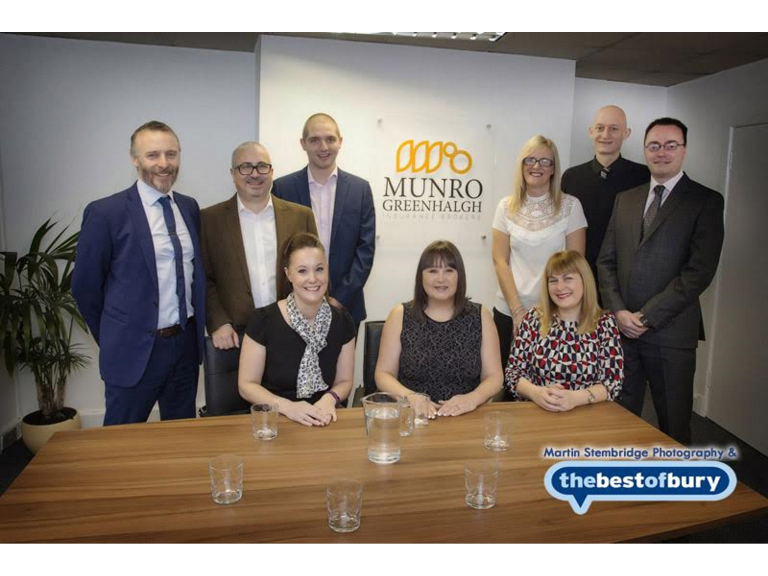 Munro Greenhalgh have 250 years of experience in the industry. They pride themselves on providing an ethical and transparent approach to insurance.
To all their customers, building strong relationships with both commercial and personal clients.
They offer a vast amount of insurance services, which are all crucial to ensure you are fully covered in any eventuality.
Commercial Insurance
Running a business can be stressful enough without mishaps. Protect you and your business with help from Munro Greenhalgh.
Their experts can help you find the perfect cover. With access to all leading UK insurers, they discover the best deal for any
budget, providing a huge array of insurance types, from legal expenses to business interruption.
Other coverage includes:
Material Damage Cover for Buildings and Shop Frontage, Stock, Machinery and other contents
Loss of Money and Assault
Goods in Transit (Own Vehicles)
Goods in Transit (Sendings by Hauliers/Freight)
Public/Products Liability
Employers' Liability
Directors & Officers
Personal Accident and Sickness
Business Travel
Private Medical
Commercial Car and Vehicles
Engineering and Inspection
Personal Insurance
We are exposed to all different kinds of risks during our day-to-day lives. The potential losses that you could could be faced with can be reduced significantly. Munro Greenhalgh offer expert & professional advice on what plan best suits your needs. With access to a huge amount of providers and policies,
Munro Greenhalgh will assist you in finding the best cover to suite your needs, whether it is medical insurance, home insurance or travel insurance.
They also recognise the need for mid-to-high income households insurance. They can help you insure everything, from house insurance to your prized classic car collection.
You can never be too careful! Visit Munro Greenhalgh today in their Bridge Street office, or call 0161 451 3168.