Make 2022 the year of new beginnings with Berry Electrical Services of Bury.
New beginnings indeed, after the two years past maybe we all need a re-start and 2022 is as good time as any! The general view is that 2022 is a good year, one in which Covid appears to coming under control, many people are returning to work, and businesses are open again. Plus, we are well into Winter with Spring not too distant with relatively decent weather so far.
Dark nights are favoured by thieves, making premises security a highly cost-effective and productive investment. Berry Electrical Services offer a comprehensive CCTV Design, Supply and Installations Service to suit all premises from single patch panels to full comms-rooms with multiple racks. As the move to Electric Powered Vehicles escalates due to Government initiatives to make them more popular so the addition of new plant and equipment goes up too. There are those on the fringes of society who will seize any opportunity to cause damage and steal your valuable tools, materials and plant, can you afford to be under-protected, and will your insurance company cover you if all due compliance is not maintained?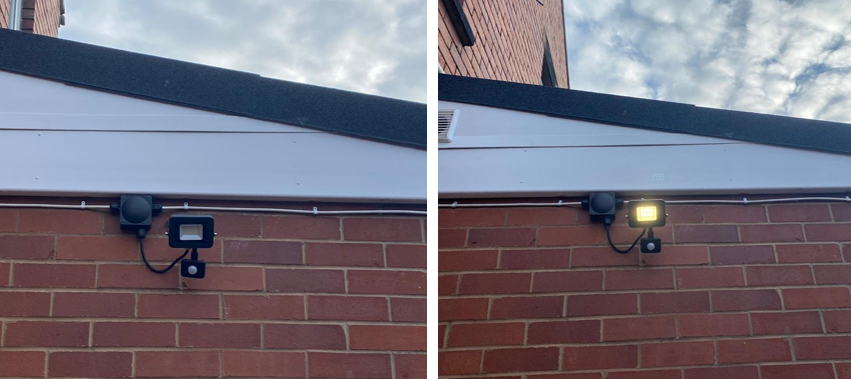 Companies turning to the use of Electric Powered Vehicles require secure Charging Points, EVC's, that are accessible and easy to use. EVC's need to be correctly installed by professionals. Berry Electric Services is one of the UK's largest approved installers of EVC Equipment, employing top-quality qualified electrical engineers to ensure that firms can have the security and safety that they require.
Berry Electrical Services install Single and Three Phases electrical supplies, install Emergency Lighting, and conduct Fire Alarm Testing.

Being NAPIT Approved Berry Electrical Services are also expert at conducting PAT tests (Portable Appliance Testing), EICR (Fixed Wire Testing), Fixed Appliance Testing plus Third-Party Inspections.
Berry Electrical Services carry out all kinds of Electrical work in and out of your home and business and can tailor-make a maintenance package to suit your needs from a one-off job to an ongoing scheduled arrangement.
The Company is a Family firm based in Rossendale and covering Bury and the surrounding area working on Industrial, Commercial and Domestic Installations. The Company can boast of 18yrs plus experience and has a very sound reputation!
Berry Electrical Services is a member of The Best of Bury, the home of the most trusted businesses in Town and beyond!
Contact Berry Electrical Services before the busy season starts!