Looking for a new home? Wanting to rent your property out? Lifestyle Sales and Letting may have just the opportunity for you!
People are on the move now that Covid is on the run, some people are following employment changes, others are gearing up to go to college, indeed there are people with a multitude of different needs looking for a move.
Now is the time for people with property to let to act and turn to the professionals to look after their interests by finding the best tenants at the right prices and administer the process in the most cost-effective way!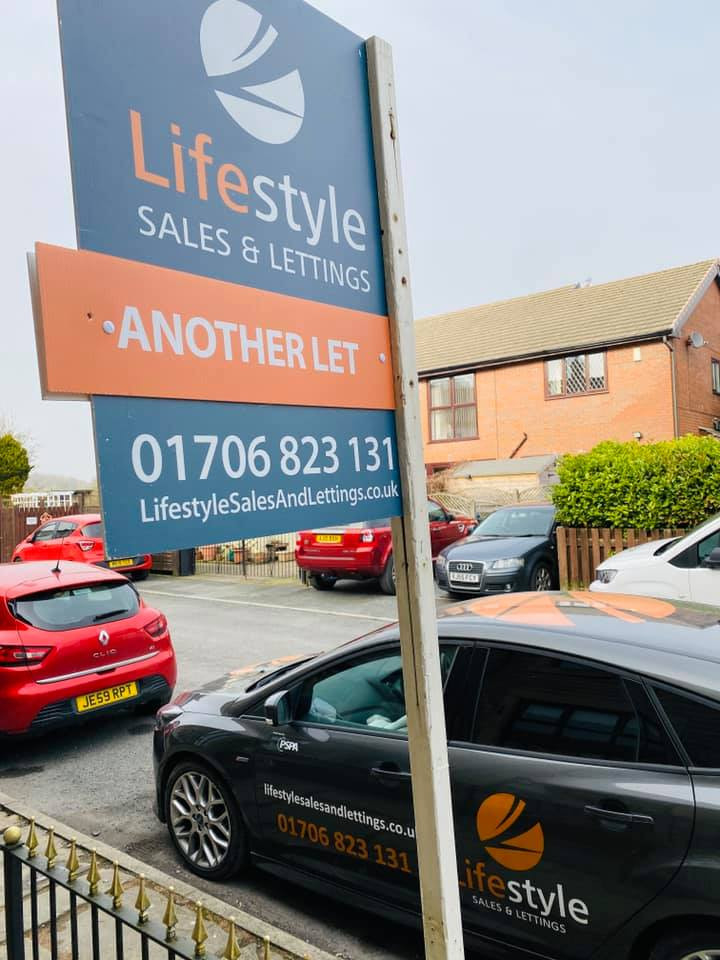 Lifestyle Sales and Lettings is Ramsbottom's Premier Estate Agency, the company is Independently owned and a traditional 'real' estate agency. The team at Lifestyle Sales and Lettings has a very modern outlook and an excellent reputation as the local go-to specialists in residential lettings and sales based upon a decade of serving the people of Bury and beyond professionally.
In addition to maintaining a presence on the high street Lifestyle Sales and Lettings keep an up-to-date listing of properties for sale or rental, this includes houses and flats. Under normal circumstances these can be viewed on the premises but during the lockdown potential renters and buyers can find them online (follow the link below, please). In addition properties for sale or rental are placed regularly on the internet platforms such as Zoopla, Right Move, and Gumtree giving maximum exposure to renters and sellers as well as showing available properties to potential customers. Lifestyle Sales and Lettings cover Bury, Greater Manchester and Lancashire.
Property owners looking to rent are welcomed to Lifestyle Sales and Lettings who offer a comprehensive service to maximise their return on investment.
Landlords services include:
Full property management,
Advice on buy to lets,
Let only find,
Tenant Find and Manage,
Rent collection service,
Let your house.
The well-trained dedicated team are ready to work with property owners in renting their property out with expert knowledge and vast experience at their disposal.
Because people are on the move across the Country there is a growing demand for affordable homes, homes for long stay and short stay, and this is starting to expand as the country gets back to some kind of normality. Now is an excellent time to get into the marketplace and the team at Lifestyle Sales and Lettings is ready and waiting to hear from you.
Contact them today click here