Little Holcombe & Tower View Nursery are looking for a new superhero to join their team!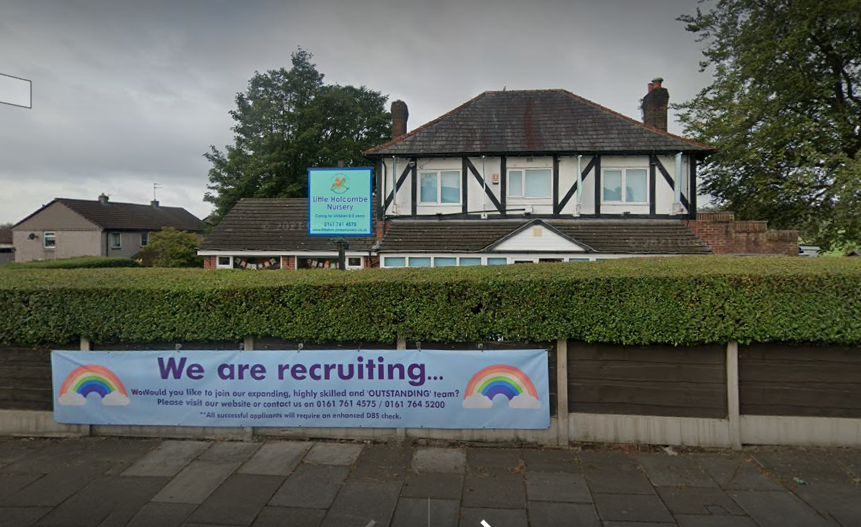 Little Holcombe & Tower View Nursery's Vision
Their vision is to promote happy, secure, stimulating environments in which children can flourish and achieve their full potential through play and discovery.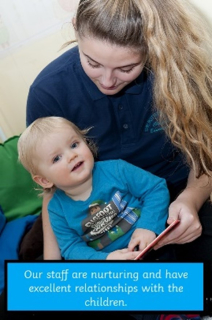 What type of people would fit into their team?
All their staff are extremely motivated and ambitious. They all have very high standards and want the very best for the children they care for.
Little Holcombe & Tower View Nursery have a low staff turnover; their staff have been with them for many years…it really is like a family! Where they watch staff grow and have their own families – it is lovely that they are part of the staffs personal growth, as well as their professional development.
To work at Little Holcombe and Tower View you must be prepared to have fun in the workplace and make some lifelong friends.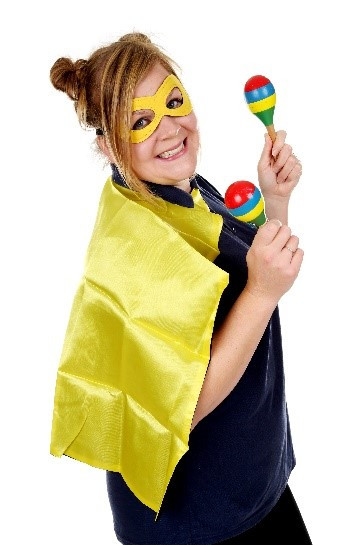 Little Holcombe & Tower View award their staff with incentives, staff parties, champagne moments and many more spontaneous treats for going above and beyond!
They pride themselves on the nurturing environment they offer to their staff and will support them throughout their time working there.
Would you be the perfect fit for Little Holcombe & Tower View Nursery?
Important attributes needed include good time keeping and attendance (very important!),  having a warm smile, having a good use of initiative, enjoy being outside come rain or shine, having the ability to communicate with adults and little people, and most importantly…you have the ability to pretend to eat playdough creations realistically 😊
A childcare qualification is important (so if you have one…AMAZING!) but for the right person, with the right personality and personal skills, Little Holcombe & Tower View Nursery would be willing to pay for your training!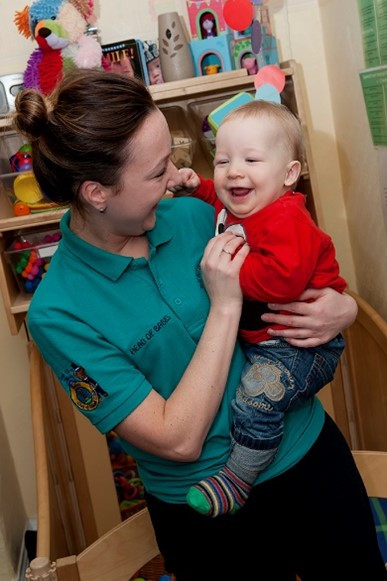 What can you expect from a typical day?
Little Holcombe & Tower View Nursery are looking for staff who can work full time, on a shift basis 8-5pm, 8.15-5.15pm or 8.30-5.30pm with 1 hour for your dinner.
The day will start with welcoming the children into the setting and taking any messages, some of the little ones may need a cuddle.
The children will then have their breakfast, they do encourage staff to also have a piece of toast with the children – after all, it is the most important meal of the day!
Play time…The children think they are playing but the learning that is taking place is incredible! This will be a balance between child-initiated play and adult led play. Their carefully planned continuous provision and enabling environment, aims to meet the needs of all the children through a bespoke EYFS curriculum.
Little Holcombe & Tower View Nursery want all their children to challenge themselves, interact with their peers, be creative, mark make and have fun…after all, if they are enjoying what they are doing, they are more likely to learn and develop.
Their qualified staff will use this time to observe and assess the children they are working with, whilst reflecting on the learning taking place. Don't worry is you are unqualified; they have a lot of role models and support to help you.
It is the only job in the world where you walk into the workplace and feel loved and special every single day – there is no job quite like it!
Little Holcombe & Tower View Nursery's pride themselves on their relationships with parent's
Little Holcombe & Tower View Nursery love working collaboratively with parents and many of them over the years have become friends and advocates for the nurseries. It is important for them to work in partnership with parents and for the staff to have that 2-way communication.
It is wonderful to watch the children's journey as they move around the nursery. As a practitioner, it is a heartwarming experience to know you have helped that child in their early years.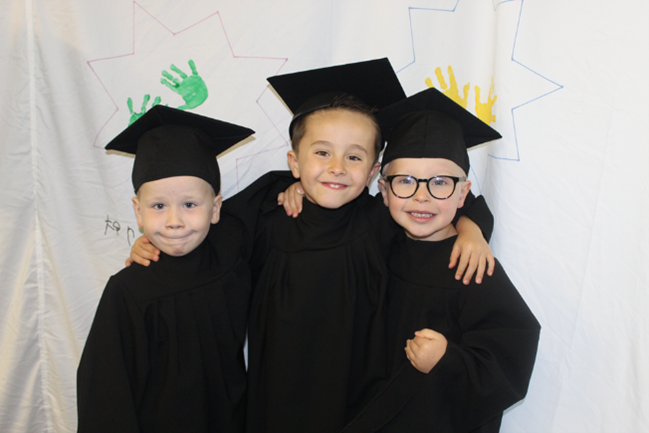 The team at Little Holcombe & Tower View invest in their nurseries, staff, children and families, but what do their staff say about them?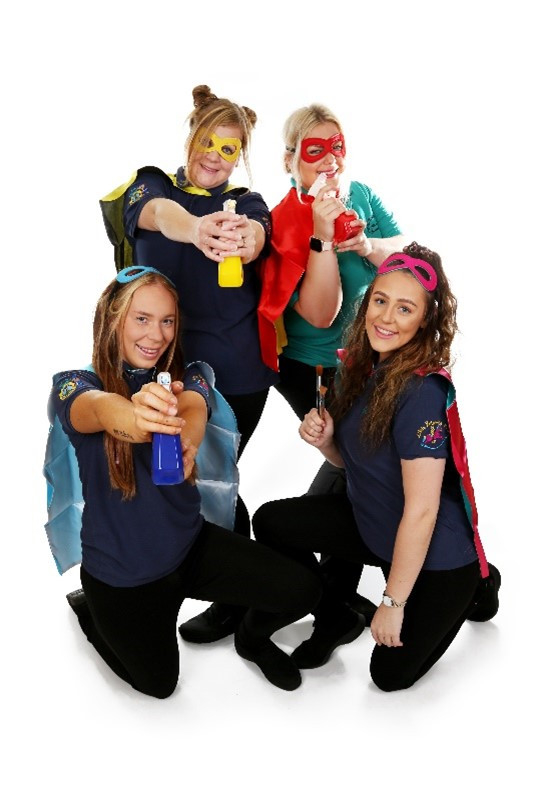 "I started working at Little Holcombe in 2008 at 19 years old.

I remember sitting in the reception area with sweaty palms, fidgeting and nervously waiting to be called into the office for my interview. After a few moments of taking in my surroundings, I realised that the atmosphere felt so homely and relaxed, with staff members taking the time to pause, smile and say "Hiya" as they walked past, continuing with their busy duties. Laughter from children and babbling babies echoed in all directions, the perfect Nursery soundtrack.

As the manager, Vickie, showed me around each room, my nerves eased immediately as the conversation felt so natural. The 'feel' of the nursery environment spoke for itself as I remember maneuvering my way through groups of very excited children, engrossed in play led by equally excited staff members. The walk around definitely helped me to relax before my interview, and I feel that this played a huge part in the fact that I answered my questions so confidently, surprising myself at how I managed to be precise with my responses.

I will always remember the phone call when Vickie told me I had got the job, I had previously accidentally pranked her on a daft voicemail message I had, so she was double checking it was me! (I was so embarrassed, but she laughed thankfully!)

I started here as a young, nervous 19-year-old girl who just wanted to further my career, and with that, I gained quite a few roles too: Bridesmaid, God Mother, Roommate, Best Friend and Agony Aunt! Throughout my Little Holcombe journey, I have core memories of my team celebrating my triumphs as well as picking me up when I've needed them too.
Every day is so incredibly different to the one before, and it gets me out of bed each morning to know that I work with the best team of girls where we all share the same ethos and passion for the nursery.  I have made the most incredible friends for life and continue to meet new friends along the way! The best extended family, and a home from home."

"I joined Little Holcombe and Tower View Nursery 12 months ago after working at my previous setting for 13 years. The first impression I got after meeting Vickie and Sarah was that the management team value the staff and treat everyone with respect. I would say a unique selling point is that both settings have a warm and friendly feel as soon as you walk through the door.

It is clear to see how happy and settled each child is, and this is because of the experience and nurturing nature of all the staff. I am so pleased to be at last working along side a team of highly experienced and knowledgeable practitioners, who are equally as passionate about the child's learning and development.

Since starting here, I have a reignited passion and enthusiasm for workinh with children which I lost whilst working at my last setting. I am extremely proud to be part of a team, where everyone shares their knowledge, is eager to be the best they can be and wants to continue to learn, regardless of individual qualifications. There is always room for progression, and here, you are encouraged to pursue various training courses and be the best you can be!  I am thoroughly loving my new role and could not be prouder of my team.

I would definitely recommend applying for a position at Little Holcombe and Tower View – You will not only become part of a team but also a family and make friends for life!"

 


"I first started at Little Holcombe and Tower View as a college student in 2012 during a placement period.

Although, as a student I was not aware of what the role fully entailed, I knew that this nursery was different to all the others I had previously volunteered at. As soon as I walked into the nursery, I felt the homely, caring, and warm environment that the staff had created. The atmosphere was a happy one and I could instantly see just how much the staff cared for and enjoyed supporting the children to develop. As I moved into different rooms, I was welcomed by each member of staff, and they immediately made me feel comfortable.  

During my time as a student, I learnt so much in the way that I wanted to teach and care for children by observing experienced and hardworking staff. I had some outstanding role models who helped me recognise my passion of early years.  

After college, I moved to university to study for a degree in children and families with an early year's specialism but each summer, I returned to the nursery to cover in the holidays. I loved being able to reconnect with both staff and children and to see how much they had grown while I had been away. The staff team didn't change very much during these years, and it felt familiar and safe to come back to.  

In 2019, when I had finished my degree, I became a permanent member of the team. A team which valued each individual member and encouraged each other to further their own professional practice. I joined the Pre-School room in May and quickly fell in love with the process of preparing children for big school. I was also able to build friendships with my colleagues properly for the first time and now I can say that they are the friends that have celebrated all my achievements and been there to support me through rough patches too!

At the end of 2020, I became head of the Pre-School as my previous head of room retired.

I first started at Little Holcombe as a student in 2013 but now, 9 years later, I am part of the management team."
"22 years ago, I needed to find a nursery to send my one year old to.
I looked around every nursery in the area and Little Holcombe was the only setting that ticked all the boxes to look after my son.
Two years later I saw a job advertised at Little Holcombe – teacher required, 4 hours/week, term time only.
This sounded perfect for me having just had my second child, and wanting to keep working, but very much part time.
I was lucky enough to be offered this job - and have worked at Little Holcombe, and Tower View (since it opened in 2005) ever since. I am now the proud mum of 3 grown up children.
Over the years my hours have increased, and my role has changed beyond recognition. When EYP status was introduced, I was one of the first cohorts to achieve this and was encouraged to use this new qualification to help with staff development across our two settings, as well as continuing with my teaching in Pre-School (the best job in the world).
I work over both settings on alternate weeks during term time. I offer a book project and parent partnership project for our Pre-school families to take part in, and this also works as a communication tool.
I am a valuable part of the management, and I'm lucky that colleagues have become friends! They have supported me through some very challenging times - I'm part of the most supportive and caring of teams. I wouldn't want to work anywhere else."
Little Holcombe & Tower View Nursery invest in their nurseries and the children and staff don't go without!  
If you think you could be the perfect fit for a role at these amazing nursery's, then email Vickie at littleholcombenursery@yahoo.co.uk