Join the First Paws For Coffee Howl-o-Ween Party for Dogs!
The Paws for Coffee Howl-o-Ween Party will be held in the Coffee Shop which is renowned for creating tasty treats for both pets and their owners.
When? Sunday 31st October between 4pm and 8pm.
A Fancy-Dress Competition will add to the fun with your Fur Babies and Children are invited to be creative, maybe Wallace and Gromit or Lady and the Tramp? Let your imagination and creativity off the leash and enjoy!
There will be Children's Games with Prizes. Doggy Howl-o-Ween at Paws for Coffee will cost £10 per adult, £5 per child, dogs go free, and it is hoped they will join in with the Dog Howling Contest!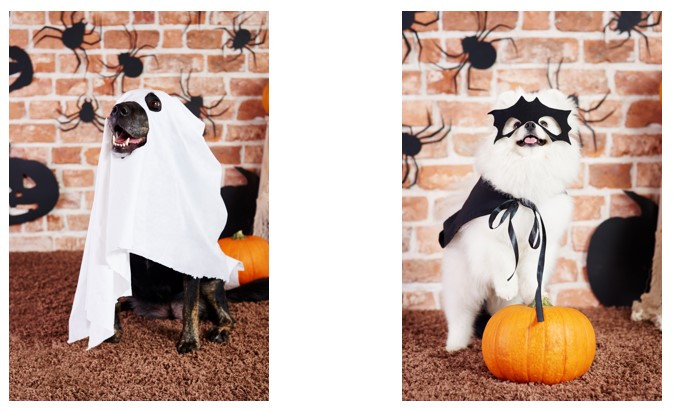 As all dog lovers know our canine pals give unquestioning love, bring pleasure to our lives, and do wonders for our mental health and they are far more clever than mere 'mutts'! It is right and proper that we should be able enjoy celebrating that friendship with a party and what better time than Howl-o-Ween.
Please, remember that we are also heading up to Bonfire Night with people lighting fireworks many of which frighten our dogs. Enjoy Howl-o-Ween and protect them from loud bangs.
Paws For Coffee is owned and run by Karen Phillips, owner of frequent visitor to the Coffee Shop her co-owner Bichon Frises. Karen sees no reason why our pets should not have nice things to eat and has created a haven for owners and their pets to visit for a coffee and cake and a chat with likeminded friends, whilst their pets also enjoy a treat. On a sunny Autumn Day, you could sit outside in the cool fresh air, as the weather gets colder the warm welcoming Coffee Shop with its lovely scents and friendly people makes a pleasant and comfortable haven.
Paws for Coffee is an Independent Human Friendly Coffee Shop and Bakery that is quite unique, and within easy reach of the Centre of Town and Tottington village.
The friendly team at Paws for Coffee support our Emergency Services personnel who are on duty by offering a Free tea or coffee. This is a supportive gesture extended to those wonderful people that we all rely on in normal times and especially during the covid crisis.
How would you like to have your dog take you to the Howl-o-Ween Party? Join in the fun and start the Party Season with a waggy tail?
Book now for the Paws for Coffee Howl-o-Ween!