Have No Fear! Graham from Get Driving Today is Here!
Get Driving Today specialise in working with drivers who experience high anxiety!
Driving is a life-skill that is freeing for many people. However, some people adapt differently to learning new skills, and driving is easier for some people than others. Some people suffer high levels of anxiety when behind the wheel, so having an instructor like Graham is vital.
Get Driving Today of Bury is owned by Graham Evans. Graham is an experienced and qualified Approved Driving Instructor (ADI) who takes extra care to help people learn to drive safely for life and not just scrape through the driving test!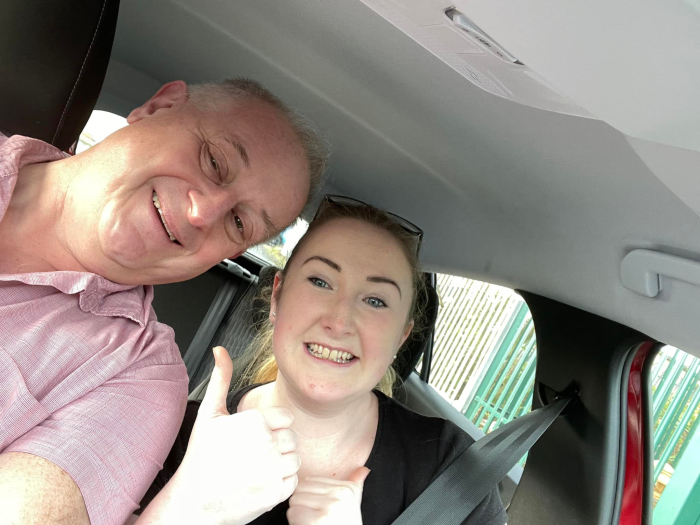 Leanne, from the Made in Bury Weekly £2000 Draw passed her Driving Test lately with Get Driving Today, here she explains how being a high anxiety driver was helped with Grahams capable teaching;
"I believe everything happens for a reason and I wouldn't be driving today if it wasn't for Graham Evans. I've had four previous instructors to Graham, each time I was told I was ready I just knew I didn't feel ready and so I hadn't gone in for my test. I eventually picked up the courage to go in for my test with another instructor and failed.
Then fate played its hand, a space for became available to have lessons with Graham and I took it. He is worth every penny. For anyone who feel nervous, anxious, or just doesn't have the confidence when it comes to driving, then Graham is the person for you. I was such a nervous driver before meeting Graham, but he makes you really understand all the elements needed to get someone on the road
He really listens to how you feel and picks up quickly on your learning style. I felt in a really safe space and if I had a question that I needed to ask I didn't feel uncomfortable or stupid asking it, it's a true testament of the wonderful and caring person he is.
He is patient, understanding and supportive. He genuinely wants to help you not only pass your test but to overcome any fears and become an incredible driver for the future.
Many people have said to me that you only really learn how to drive once you've passed, but I can say honestly that with Graham as your instructor you learn to drive properly before your test and you're ready physically and mentally for test day.
Graham has a real passion for what he does and has recently started a course to help further the needs of his drivers. "
Get Driving Today treat every customer as an individual. Graham can understand your learning style, and what works best for you so that you can pick-up the new skill efficiently and comfortably.
Being a Top Grade Instructor Awarded "Best in Class Motoring and Transport at The Made in Bury Business Awards 2019"! Graham is the perfect choice for anyone who has High Anxiety around driving. Call Get  Driving Today to get yourself on the road safely, and confidently!
Contact Graham here!