Get spooky this Halloween with tips from thebestofbury!
18th October 2016
... Comments
---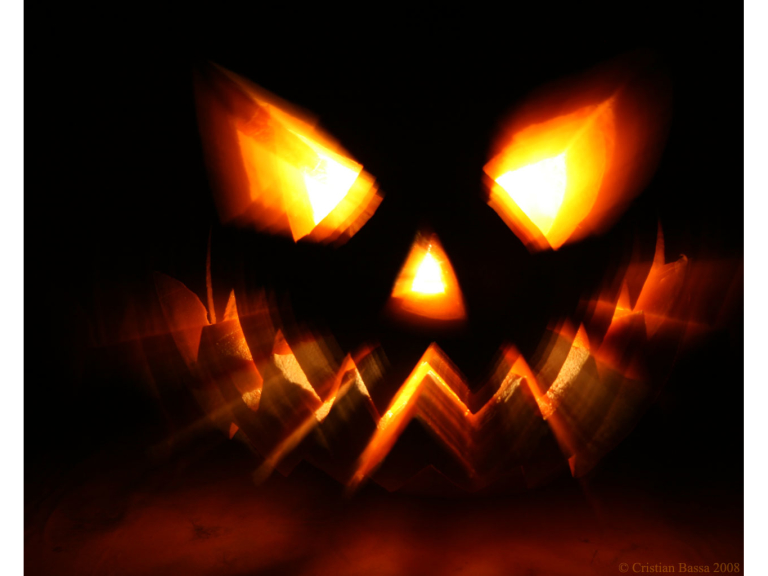 Halloween slowly creeps up on us every year, and whilst some prefer to shut their doors and windows and pretend it's not happening, others embrace the opportunity to get creative and dressed up! In this blog, you'll find plenty of tips and tricks to spook your friends and family.
Pumpkin Carving
Arguably the messiest and most fun part of Halloween, no home is complete without a smiling (or sneering) pumpkin glowing by the window.
Choose a large round pumpkin no earlier than a week before – this will ensure it isn't rotten by the time you get round to carving.

Draw on your design before you begin cutting. If you use a whiteboard pen, you'll be able to change your design before making any cuts at all.

Use a serrated knife to cut the hole in the top, then pull out all of the seeds and fibres until your pumpkin is empty! Your hands work great, but we recommend using a spoon once you get to the bottom.

Start cutting out your design! You could choose a traditional face by cutting out triangles for the eyes and nose, with a jagged smile, or you could cut out the negative space around your design to create a ghostly silhouette. You can play with shading by not quite cutting all the way through your pumpkin, but letting a little light glow through.

Finally, pop a candle (or a battery powered light) into your pumpkin and replace the lid for a creepy little character to keep you company!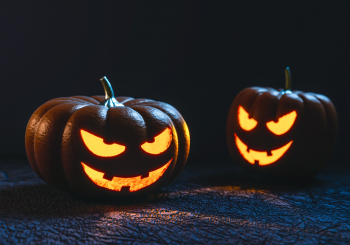 Dressing Up
Fancy Dress is always fun, no matter the time of year! Whether you're dressing up as a Disney Princess or you're determined that your outfit needs to be terrifying, see below for our favourite three!
Cruella DeVille – possibly the most terrifying of Disney villains, Cruella has a signature look which is easy to imitate. Black and white spots decorate her outfit, and her half white, half black hair truly stands out in a crowd. If you're looking to turn your hair white for Halloween, opt for Talcum powder for a cheap solution!

Zombies line the streets on Halloween, and it's simple to give yourself the "walking dead" look. Choose some old clothes, tear a few holes in them, and then dive into your makeup box to use darkly coloured eyeshadows to give people the impression you've just crawled out of a hole in the ground! A bottle of fake blood and you're good to go.

Witches bring a little bit of dark magic to town and mimicking their outfits couldn't be easier! Simply wear all black, a pair of red shoes and a tall witches hat! If you're looking to go just a little further, some green face paint and a hooked nose will give your witchy look a terrifying turn.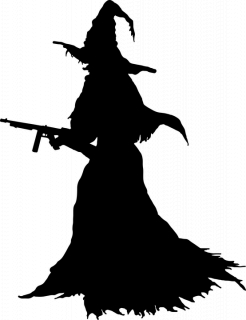 Decorating the home
Oranges and blacks are the traditional Halloween Colours, but adding white and silver to your theme can go a long way! Check out some of our favourite themed DIY decorations.
If you're looking to string up some cobwebs around your door, choose thin white and silver threads to be draped delicately across each other, and adorn with a giant black spider made from a painted tennis ball and black pipe cleaners.
Set up some ghoulish ghosts outside your home by covering white, helium-filled balloons with some light, translucent material. These floating figures will sway in the wind, surely scaring your neighbours!
If you've got any hints and tips for the scariest Halloween yet, let us know in the comments below, or tweet us @thebestofbury!