First Aid Safety Training (FAST) is warmly welcomed to The Best of Bury, the home of the most trusted businesses in the region!
Could you save someone's life at work if you needed to? First Aid Safety Training will teach your personnel how! The company was formed in 2011 and is one of our leading Safety Training, First Aid, Construction and Health Care Training Provider based in Bury. Covering The North West and Yorkshire, all FAST Trainers are accredited and registered with relevant Awarding bodies.
FAST has an excellent reputation for delivering top quality courses accredited to leading standards bodies including Qualsafe Awards, Highfield, CPD and First Aid Awards (FAA). Plus, all courses are run in accordance with HS Regulations and UK Resuscitation Council Guidelines 2021.
FAST deliver bespoke courses to the Construction Industry, Commercial Organisations, Care and Residential Home staff, Dental Practices, Hospitality sector organisations etc. They deliver a wide range of First Aid Courses designed to facilitate specific learning for people working in different settings.
The Health and Safety at Work Act 1974 and The Health and Safety (First Aid) Regulations 1981 require that all employers have appropriate personnel that are able to give immediate treatments to any member of staff who is injured or unwell in the workplace requiring appropriately trained and qualified persons to be available during applicable working times.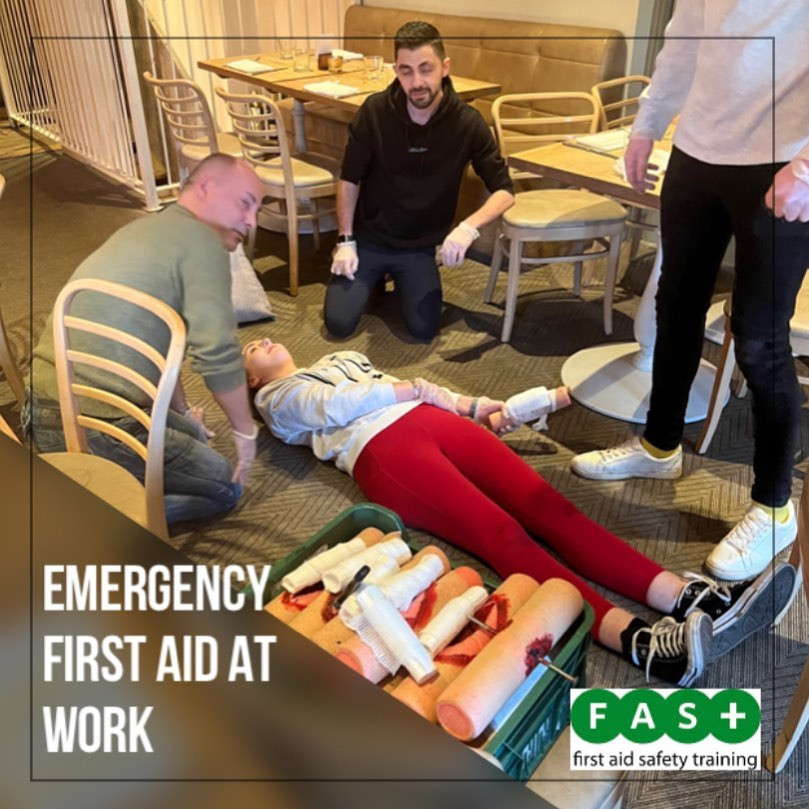 Health and Safety Training is designed to facilitate learning in different workplace settings for the protections of the individual and those at risk. Starting at Level 2 for new starters through to Level 4 for Supervisors and Managers.
Health and Social Care Training courses are individually designed to meet specific requirements, meet the required standards of the CQC (Care Quality Commission)  and associated guidelines including NICE (National Institute for Health and Care Excellence).
People in business and commerce have many challenges to face, some are from choice whilst others are a matter of necessity. First Aid Safety Training addresses every issue professionally and has an excellent reputation for delivering programmes in a supportive and caring manner, and FAST Training is available across the Country with plenty of notice enabling candidates to book ahead at venues in Lancashire and Yorkshire.
Now is the perfect time to book your personnel into a First Aid Safety Training event or ask FAST about a bespoke event at your premises.
FAST is offering all new businesses 10% off the price of your first training session booked with them. Please quote The Best of Bury.
Get in touch with the team here.