Excel Drainage 24/7 Drain Unblocking and Repairs specialise in dealing with the problems caused by drains when they go wrong.
Excel Drainage 24/7 Drain Unblocking and Repairs specialise in dealing with the problems caused by drains when they go wrong, because blocked drains are an emergency matter that can cause significant damage to people and property. Blocked drains cause water and effluent to backup which in turn can invade a home or premises causing potential health issues and flooding.
Excel Drainage is a trusted local Independent Drainage and Plumbing Company that specialises in clearing all types of blockages. The team at Excel Drainage offer a range of services including unblocking drains, groundworks, plumbing, industrial cleaning and gutter cleaning and will deal with your home, or commercial premises, quickly, efficiently, including excavation where required.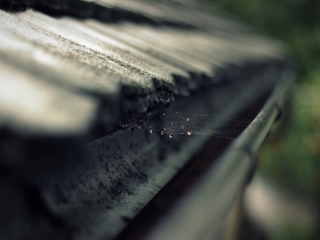 Precautionary jet-washing of guttering and surface drains on property is advisable at this time of year as we are in Autumn and falling leaves will start to collect in gutters and drains. Bird's nests and other seasonable debris can collect in gutters stopping water from draining away causing water to soak walls and eventually penetrate through into the rooms within. Making certain that the gutters and drains can cope with increased pressure from rain and snow will remove the risk of flooding etc.
Excel also specialise in General Plumbing work and are expert at installing Bathrooms and Wet Rooms!
Bathrooms are recognised as being 'top selling features' on the housing market. Even more important, as we have learned to love our homes during lockdown is that improving our comfort and luxury at home is very important to our wellbeing and contentment.
A beautiful, contemporary, modern bathroom will totally transform the average home making it an enjoyable place rather than a dull utilitarian necessity.
Excel can totally improve your existing bathroom space, redesign the layout, install a walk-in shower, create a wet-room, install en-suite facilities, wash and laundry rooms, and cloakrooms using their highly experienced and capable plumbing team and external experts where required.
The Excel Team will gladly give you an idea about the cost of what you have planned and will provide a no obligation quotation based on a project. All members of staff are trained and competent plumbers who will complete the task with a minimum of fuss.
What can Excel do for you? Organising a superb new bathroom? Preventative jet-washing? Blocked drain clearing?
Contact Excel Drainage today and get the job done before Winter sets in!