We all celebrate Halloween differently in thebestofbury office; but for one, it's the worst time of the year. Kathryn spends the evening turning off all the lights, hiding out of plain sight of her windows and refusing to open the door to the dreaded trick or treaters. So when Debi and Phil booked a team building exercise on Halloween, let's just say a few of us were a little sceptical…
It was a Monday afternoon and the bestof team all piled into the car for an afternoon of craziness at Trapped In escape rooms in Bury.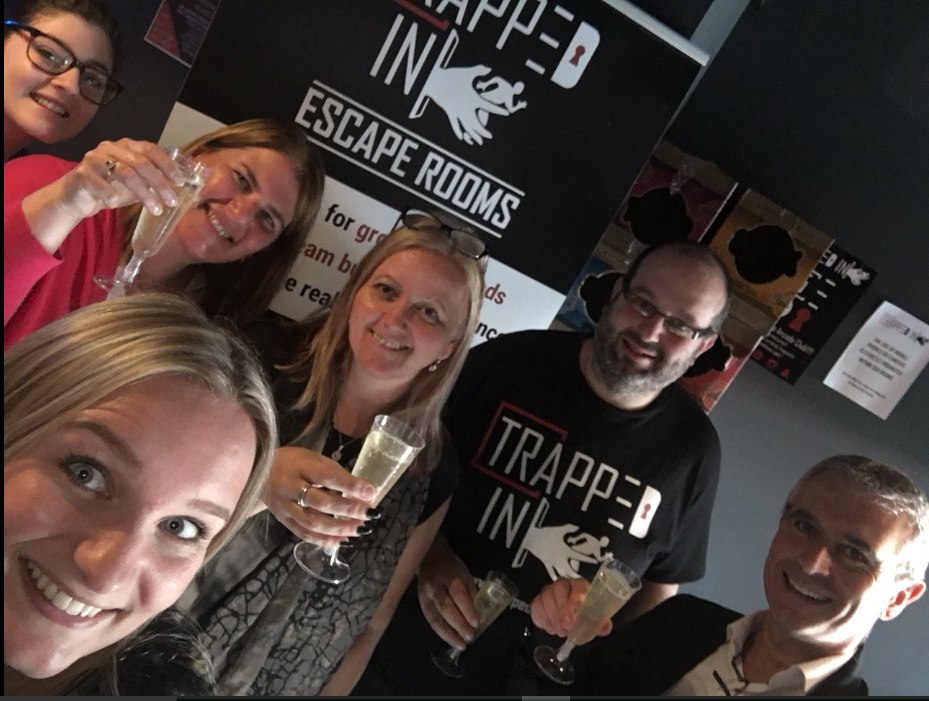 It was like fate had met us by the door and by fate we mean a complimentary glass of bubbly. It was All Hallows' Eve and also Trapped In's first birthday, what better way to celebrate than with some fizz! Now, we could say it made us feel naughty since we were supposed to be working, but then again that would have been a lie…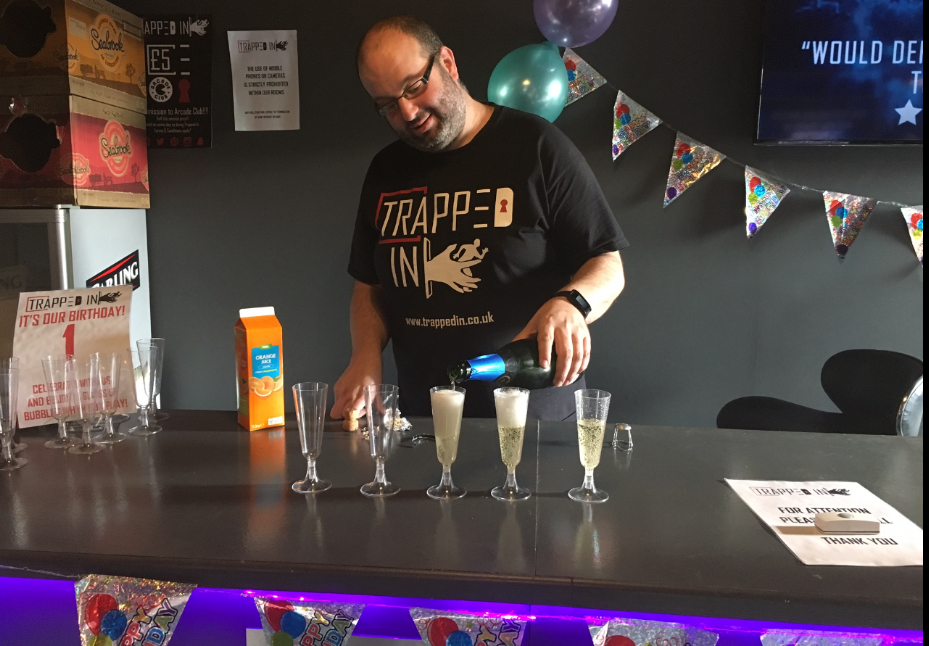 We were off down the stairs to the Crazy Clown Carnival in no time, glass in hand and worry written on Natasha's face as she was adamant that a clown was going to jump out at her. All that waited was to see what mystery faced us on the other side of the door.
Before entering the room we were told that the Crazy Clown Carnival room has a 50% escape rate and is the 4/5 difficulty. We entered the room and were told to face a screen, on which appeared a mad clown who explained the rules of the room and presented us with our challenge.
The door was closed and our time began, we had 60 minutes to unlock five padlocks and complete a buzz wire, sounds easy right? Well you're wrong, let's just say this crazy clown had a few tricks up his sleeve. We won't spoil it for you, but we had to solve a number of puzzles in order to find the correct codes.
Ten minutes in and the five of us were confused, disorientated and no closer to unlocking any of the padlocks. We made the decision to use one of our three hints which were catered to what we were currently doing in the room. The staff watch your progress from a screen and are able to cater your three hints to what may help you in the game. Without these hints we might still be stuck in there now!
We unlocked all five padlocks and completed the buzz wire with just six minutes and sixteen seconds to spare. With a sense of achievement under our belt, we left the room and headed upstairs for our victory picture.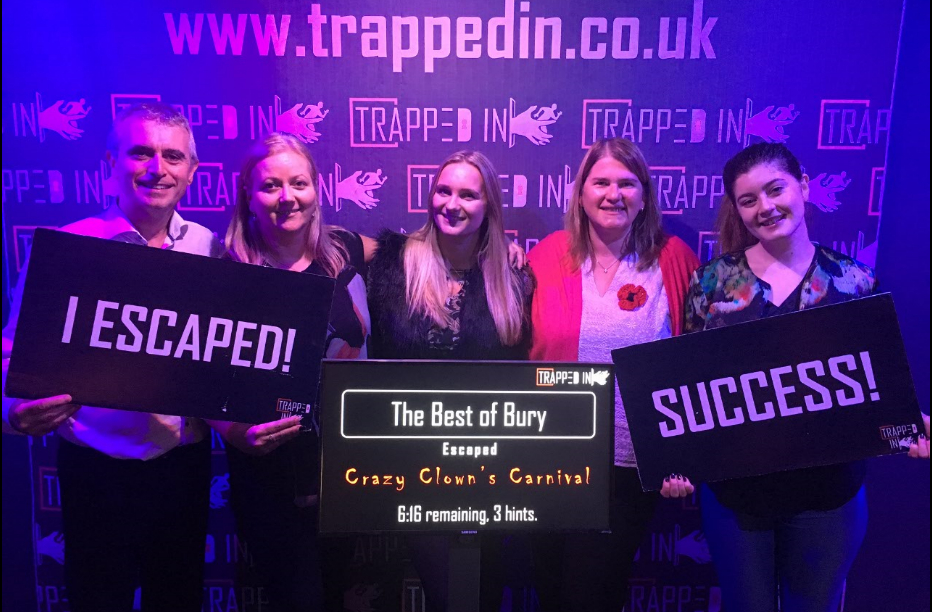 We won't share the details of the room with you in case an hour with a crazy clown is for you. At Trapped In there are four different rooms to try; The Time Machine, Air Traffic Control, The Ruby Factory and of course the Crazy Clown Carnival. Each room has a different difficulty level with the hardest being the Ruby Factory with only 30% of people escaping the room.
With that in mind, we hope you choose wisely or it might be you that gets locked in!