EPM Garage Doors Ltd specialists in Garage Doors is warmly Welcomed to The Best of Bury.
EPM North West Garage Door Company has joined The Best of Bury, the home of the most trusted businesses in Bury, Greater Manchester and the North West. The Company is a family owned and operated business headed up by Mitchul Evans whose team offers no less than 27 years of accumulated experience and technical knowhow that makes them the go-to specialists for garage door repairs, supplies and installation.
EPM specialises in all types and styles of Garage Doors, Electric Roller Shutter Doors and Composite House Doors and Steel Side Gates. EPM has gained a fine reputation for excellent work and top-quality customer service with many fine reviews from highly satisfied customers to show for it!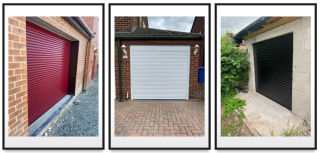 What are the benefits of having a new garage door?
Security, many of us keep valuables in the garage, some of us even keep the family car in there! Maintaining the security of the contents is essential and as many garages have an access door into the family home or business premises security is paramount! Your household insurance policy requires you to have secure locks fitted, a new garage door will reduce your insurance risk and possibly the premium.
Value, a top quality professionally fitted garage door is cost-effective and will enhance the kerbside appeal of your property!
Functionality, having a good quality professionally fitted garage door to suit your needs makes perfect sense. EPM Garage Doors Ltd are experts at advising their customers about which door will suit their requirements best whilst staying in-budget.
Insulation, whatever the contents, the family/business car etc., maintaining the contents in a warm dry garage especially in winter will maintain them in good condition and ready for use.
Aesthetics, a new garage door looks good and makes life a great deal easier and will be the talk of the neighbourhood, whereas a tatty old door can bring down the appearance and value of your home.
Efficiency, as garage doors wear out they often become harder to use, the simple task of going into the garage to access the freezer or laundry equipment is made more difficult for homeowners when the door has become clunky and harder to open.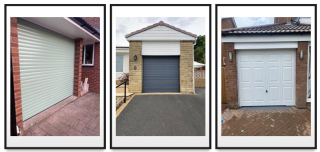 Whether your garage door needs to be repaired or you are looking to replace it the starting point is to contact EPM Garage Doors Ltd and ask for a FREE no obligation quotation.
Contact EPM Garage Doors Ltd today - Click here