DTE IT Offer Effective Knowledgeable Professional Support!
As a business owner/operator how could your business survive without reliable and effective IT systems? If the answer is 'it couldn't' or 'it would very difficult' you need to be seeking a professional solution that is cost effective, efficient and smart!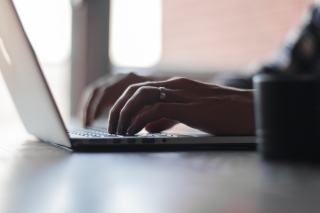 DTE IT provide a professional and comprehensive range of services including:
-Tech support on-site or remote by telephone etc
-Firewall protection, routers and switches
-PC's, Laptops, Tablets and Server Units
-Printers and Scanners
-Software solutions and Anti-Virus Protection - essential in today's hazardous global business environment
-Cloud, hosting and consultancy
-Reliable Backup solutions
-General system health checks
-Network cable installations
-Support towards office moves and re-locations
-Accountancy Software setup and installation, plus updates and advice,
Office 365
-Comms room setup and maintenance
-Telecoms room installation advice and support
-Review of your current IT Infrastructure
-Free on-site Evaluation of your IT system (until Dec 31st, 2021) with recommendations
-Conference facilities
-Professional IT support by the DTE IT Professional team when you need it!
-Minimal downtime, downtime costs money!
-Dedicated IT Services throughout Bury, Greater Manchester and the North West.
Parent Company DTE IT Business Advisers is a partner-led firm of Chartered Accountants, Tax and Business Advisers with a background that stretches back over 80 years during which time the company has become the perfect fit partner for SME's and owner operated businesses operating throughout the North West.
DTE IT Support of Bury offers the outsourcing support and maintenance of a dedicated IT Department providing efficient cost-effective services for businesses. Having a reliable partner that you can trust absolutely to act promptly in your best interests, backed by a major firm of Business Specialists, as needed and provide  pro-active action to keep downtime to an absolute minimum is invaluable!
DTE IT has a fine pedigree and a proud reputation and has been a greatly trusted member of The Best of Bury for over 5 years.
DTE IT Support of Bury is a friendly, knowledgeable and highly experienced team of experts who provide a number of service options designed to enable you to concentrate on running your business by removing the stress of day-to-day management of your IT problems. Business in general is bouncing back, streamline your business recovery now and be ready to face the future with confidence.
Get your Free on-site evaluation of your IT systems and be ready to take advantage of the exciting prospects in the New Year!