Driving Lessons Online! What a brilliant way of getting Driving skills faster whilst saving you money!
Driving Lessons Online has been set up by expert Driving Instructor Graham Evans.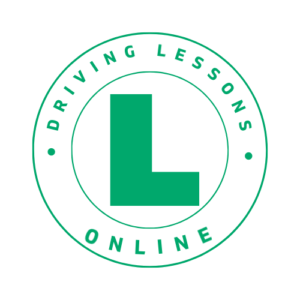 In recent years, the driving test has been extended to make it more relevant to modern road conditions and traffic intensity making it more important than ever before to be as well-educated and knowledgeable before attempting to take a driving test. It also makes excellent sense to prepare efficiently so that when you do hit the roads to undertake the practical driving test your investment will not be wasted.
The good news is that driving lessons are back from Monday April 12th. By utilising lessons with Driving Lessons Online you can redouble your efforts alongside in-car lessons, train yourself and 'Get All the Skills That You Need' to pass your driving test faster and in the process save money!
Stop the press!
You could save over £300 off the whole cost of learning to drive!
Driving Lessons Online offers a Platinum package of 44 lessons in 11 easy to follow modules and that is less than 70p per lesson!
Your lessons modules will include:
Introduction,
Your car controls,
Essential Driving Skills,
Getting on the road,
Basic Junctions,
Roundabouts,
On the road, Advanced,
Set manoeuvres and reversing,
Independent driving,
The Driving test,
More How to's.
Your online Platinum course will cost you £29.99, check for your discount code, and Get Driving Online!
Graham Evans is an expert Approved Driving Instructor (ADI) who has a fine reputation for guiding people carefully through every stage of their learning to drive journey. Driving a car or other vehicle is a life skill that can liberate you through creating work and leisure opportunities. Following the lockdown we are all looking forward to getting back to normal, getting out and about and for many people getting back into earning a living. Being able to drive is the key for many people to recovering financial security.
Graham Evans is an expert at making people feel at ease, he is professionally trained specifically to look after High Anxiety Drivers and is a specialist trained Ageing Driver ADI Trainer.
Make the best of your driving future with Driving Lessons Online, ran by Graham Evans the local multi award winning member of The Best of Bury, a most trusted member for more than 7 years!
To sign up with Graham today go to:
https://www.drivinglessonsonline.uk/