Cura Accounting has smart new premises in the heart of Bury and they've expanded their team!
Cura Accounting is growing fast thanks to the expert guidance of founder Debbie Garcia ACMA, CGMA and the company has moved to delightful new premises from which they can offer even better professional services to customers requiring accountancy solutions and accountancy firms looking for a partner. The new premises are in Holcombe Brook at the heart of the Bury Business Community.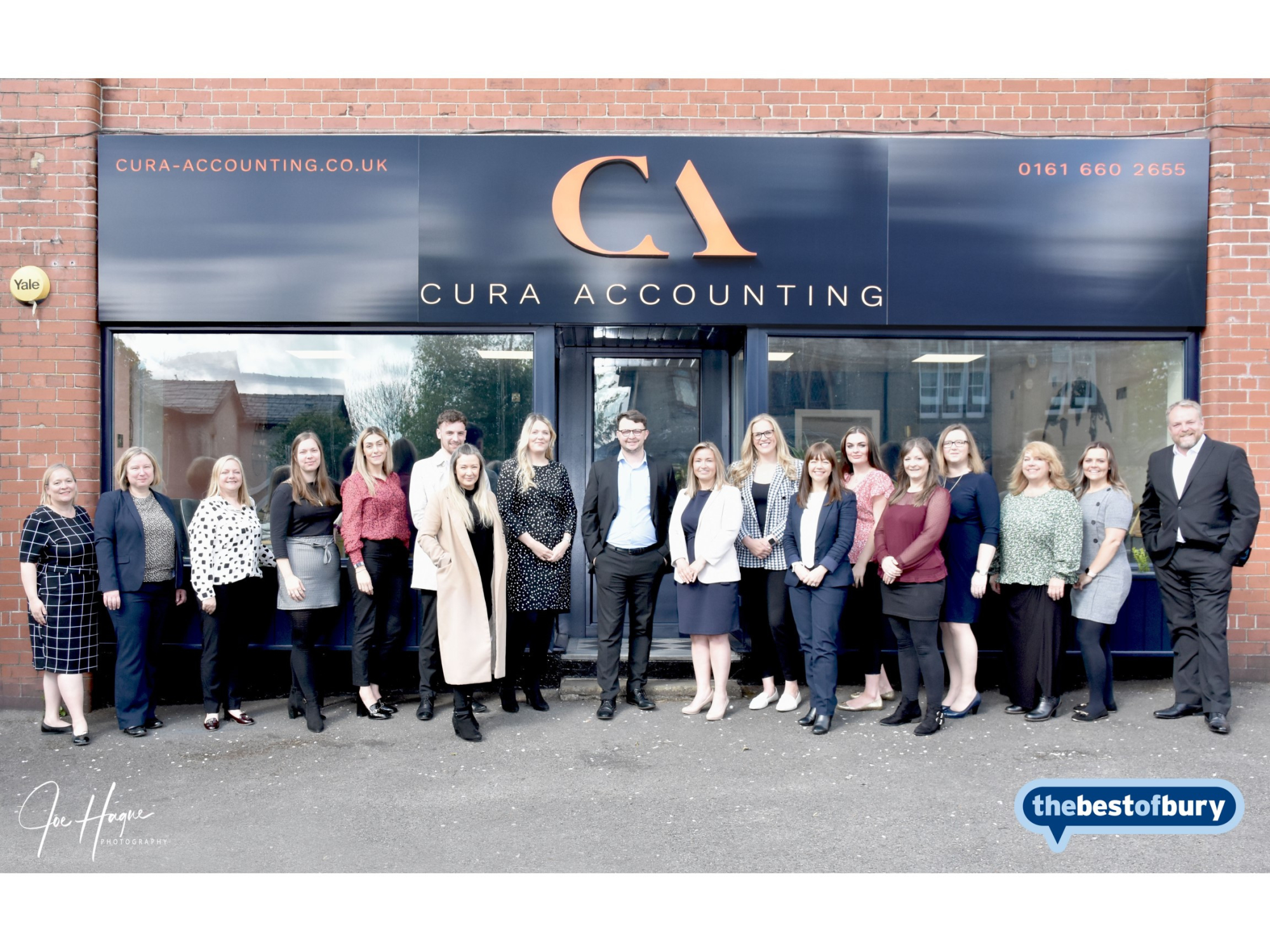 Debbie leads a team of experts whose function is to provide Professional Management Accounting and Bookkeeping Services in-sourced at the premises of clients, across a wide range of sectors.
Cura have recently taken on 8 new staff! Managing Director, Debbie Garcia, said, "We are expanding rapidly - but we are also committed to maintaining the highest levels of service for our clients. A massive welcome to all our new ladies!"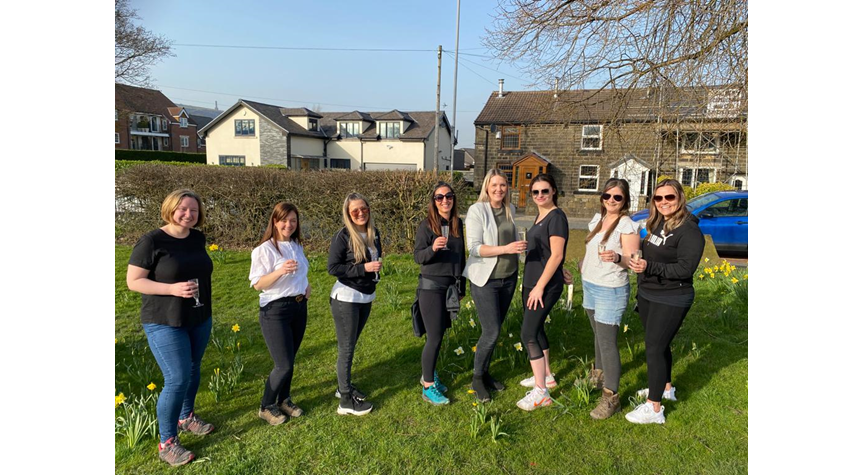 In a photograph taken after the Cura Welcome Walk, pictured are (L to R): Gill Kelly, Leah Battye, Amanda Gerrard, Rebecca Davis, Katie Tindall, Erin Lever, Tracey Rees Clough and Danielle Healey
Cura's new offices and expansion of workforce cement their position at the centre the Bury Business Community.
The Cura Accounting culture is relaxed, professional and comfortable as is their modern new office aided by the latest technology for greater efficiency and capability.
Cura Accounting can fill any gaps in your existing accounting personnel or perform the entire function for your business. With more than 25 years of accountancy experience and a very fine team of specialists Debbie has a deep understanding of the needs of her clients who are all specialists in their own areas of expertise and she and her team go the extra mile to guide them safely through the legal and financial maze so that they can get on with what they do best.
 "It's not just about numbers – it's the advice and knowledge Cura brings to the business, as well as being cost effective."
Essential services for business include:
Bookkeeping, vital to any business is the day-to-day preparation of records of all transactions. Cura has a team of expert AAT (Association of Accounting Technicians) Bookkeepers to carry out bookkeeping tasks either at your premises or offshore at Cura's office.
Payroll, Cura offer a full payroll service to their bookkeeping clients using sophisticated GDPR approved cloud software. Cura will conduct all calculations including pay, tax, pension contributions and make sure that compliance requirements are met.
Credit control, Cura offer a comprehensive credit control service for your business, with regular reporting to your directors.
Is your business bouncing back post-covid, or are you an operating a new-start-up business?
Cura is open for business at their new premises (subject to covid restrictions) and  are waiting to hear from you!
Contact Cura Accounting today - Click here