Please note, any individual consultations will be held on a no obligation basis.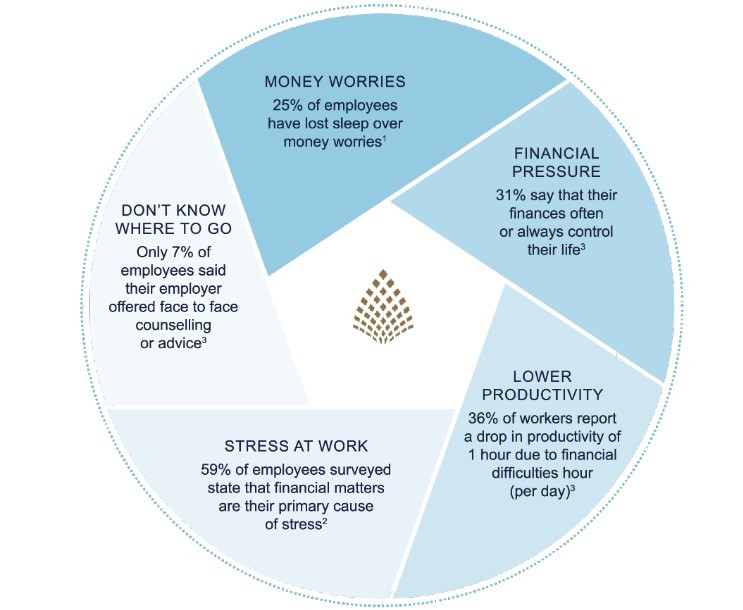 THEIR SOLUTION

To Help You Improve Employee Wellness.

At Consilium Wealth Management Ltd they believe 'the best financial advice should be a right not a privilege'. By this they mean that they believe everyone, regardless of occupation, income, circumstances, should receive the most appropriate financial guidance and advice.
Consilium Wealth Management will look to offer 'surgeries' to your employees, which gives them access to a financial adviser who can:
Look at their personal financial goals and objectives and help implement a plan to make them a reality.
Review existing arrangements, including mortgages.
Ensure they have the suitable level of protection for their own circumstances.

Carry out pension reviews – in fact, The pensions Policy Institute have stated that there is some £19.4 billion in unclaimed pension pots (2018). They can help your employees track any old pensions they may have.
Consider the suitability of the existing employer-sponsored pensions scheme

Please follow the following disclaimers
1. Fincap.org.uk. (2018). Money worries are the biggest cause of stress for employees in the UK. Sample 23 UK organisations. Link available here [%20www.fincap.org.uk].
2. PWC. `Employee Financial Wellness Survey'. (2019). 8th ed. Sample 1,686, [ebook] United States. p.18. Link available here [pwc.com] [Accessed 10 Sep. 2019].
3. Aegon. `Financial Wellbeing in the Workplace'. (2019). Sample 2,000, [ebook] London. Link available here [aegon.co.uk] [Accessed 10 Sep. 2019].
Your home may be repossessed if you do not keep up repayments on your mortgage.