Buying an Electric Car? Why not have your own EV Charging point installed by Connect Electric!
Connect Electric (Bury) Ltd is a specialist family commercial electrical contractor at the heart of the community in Bury and Greater Manchester. With years of experience and an outstanding reputation the firm is a TrustMark Quality Assured Company, Which Trusted Trader, members of the National Association of Professional Inspectors and Testers (NAPIT) and is a SafeContractor Approved because they are totally committed to Health and Safety, all work conducted by Connect Electric conforms to the appropriate British Standard, BS, and building regulations.
Are you buying an Electric Vehicle?
Connect Electric are experts specialising in providing AC and DC charging points. The difference being that most home EV chargers are AC with the AC current being converted to DC inside the vehicle. AC chargers cost less but are slower than DC chargers. If you have or plan to purchase a fully electric or plug in-hybrid, making the technology work for you is about practicality and convenience. It is important to have a charging facility that is available when you need it, which is why having a home charger makes perfect sense.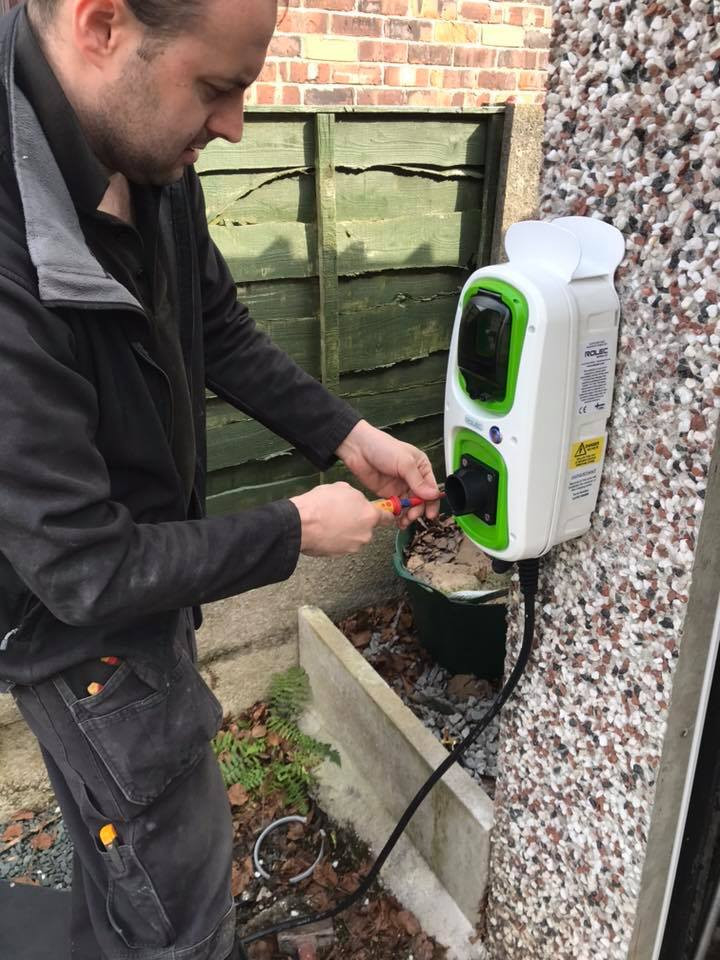 Connect Electrics say, 'For most installations we recommend AC fast chargers which offer power from 7kW  to 22 kW. A 7kW charger will recharge something like a Tesla Model 3 in around 8 hours, whilst a 22kW charger will do the job in around 5 hrs.'
European manufactured cars will have a type 2 connector and other variations of connector are available upon request 
Electric Vehicle charging points take approximately 2 to 3 hours to install on average and the chargers are available tethered (with a cable) or untethered.
As the electric car market is growing rapidly and companies are also converting their vehicles to electric power the demand has grown and with it Connect Electrics has kept pace with the technologies being used to develop more efficient batteries and charging equipment, and now have very well-developed understanding of how electric vehicles work and how best to provide the service that customers need.
Connect Electric also specialise in electrical installations, testing, CCTV system installations, and other work for commercial customers on projects of any size. They do some residential customer work like the EV Charging points, installing solar panels and full rewires. 
Buying an Electric Vehicle? Talk to Connect Electric about having your own EV Charging Point installed but do it today as demand is growing fast!
Click here to get in touch!