BusinessLodge's family joined in the Jubilee Fun! Were you a Winner?
21st June 2022
... Comments
---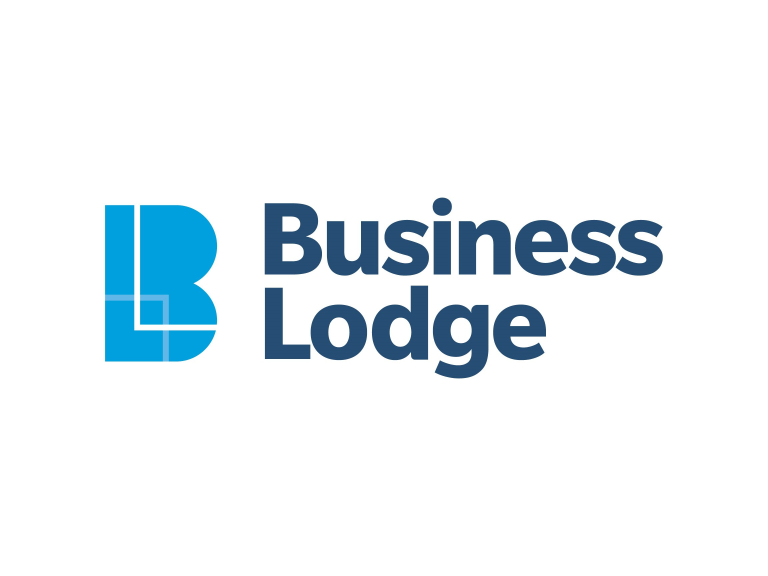 Every BusinessLodge member is already a winner, and the spirit of friendship and fun is why we all love to work here.
The Jubilee Challenge Hunt was a great success, not for edibles this time but for Flags. In view of the Celebrations for the Platinum Jubilee of HM the Queen with masses of flags on display in every high street, Hunt the Flag was very apposite. The flags were hidden around both Europa and Imperial House with one sharp eyed winner from each House during a 3-hour search from 12:00 to 3pm. The person finding the most flags won afternoon tea and were in with a chance of winning a mouth-watering Cheese Board Box from The Kitchen, Bury Market.
The Winners were Ric from FM Publications of Europa House and Ingeus of Imperial House.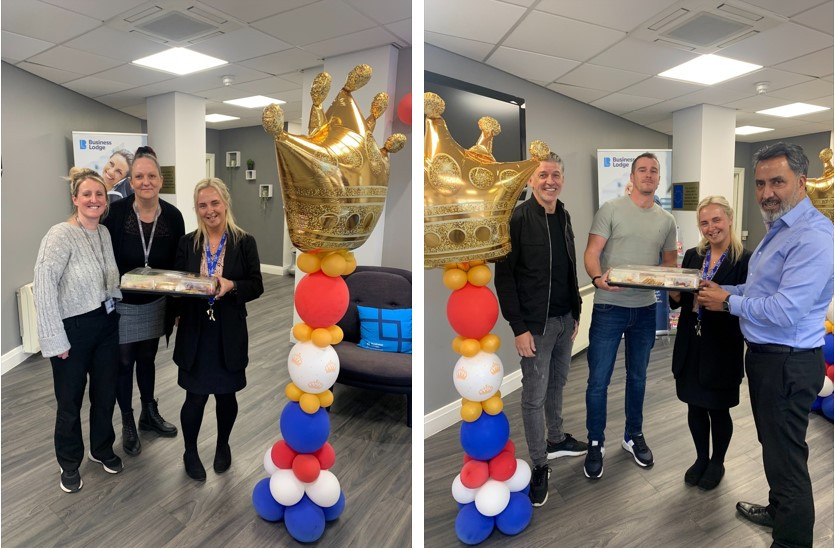 Did you see the Jubilee Balloon Towers in Reception? This display formed part of our Celebrations and was created by Balloons by Design. Beautiful!
The Theme of the Jubilee Celebrations was about 'coming together' and most of us joined in the fun at work as we do. The spirit of friendship, plus support for the social and fund-raising events speaks volumes about the professional people who come to BusinessLodge to work and is truly impressive. Hopefully, everyone continued the celebrations over the Jubilee Public Holiday Weekend and had a fine time?
Back to work and BusinessLodge is leading from the front with superb 'green' credentials because a clean environment is to everyone's benefit and for future generations.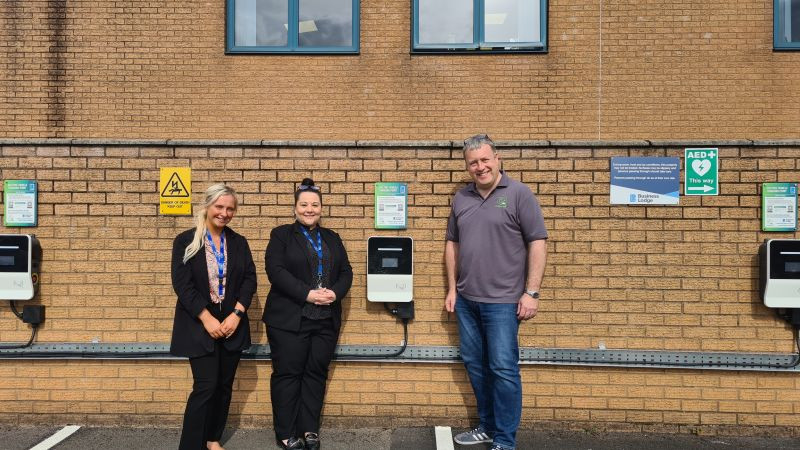 BusinessLodge is proud to announce that 5 x EV (Electric Vehicle) Smart Chargers have been installed and are now available for use. Clients at Bury BusinessLodge will be able to take advantage of the EVC's that are installed in the car park. The five charging units are 22kw Three Phase Fast Chargers that are able to charge a vehicle 15 times faster than a standard 3 pin system. Drivers will need to have their own Type 2 charging cable to connect their EV to an available Charging point. Whilst your EV is charging you will have time to do some business and even pop into Olives Kitchen for a cuppa and a bite to eat.
BusinessLodge continues to be the place that people love to go to work and through the summer there will undoubtably be more fun to be had alongside the business opportunities that BusinessLodge helps to create!
Find out more about BusinessLodge here.